In October 2023, Ethiopian PM Abiy Ahmed made a statement addressing the issue of
access to the sea, highlighting the importance of having maritime routes for the
landlocked country Ethiopia. He mentioned various ports including, those in Eritrea
(Aseb port) , Somalia, and Djibouti. However, his comments got rejected immediately
by Somalia, Djibouti and Eritrea, and sparked fears of war as Eritrea moved its military towards Ethiopian border. At the end of second week of November 2023 he reiterated his position about sea access. The subsequent military movements by both sides and a parade by the Ethiopian military in recent days have raised apprehensions among neighboring countries, intensifying fears of a
potential conflict between Ethiopia and Eritrea.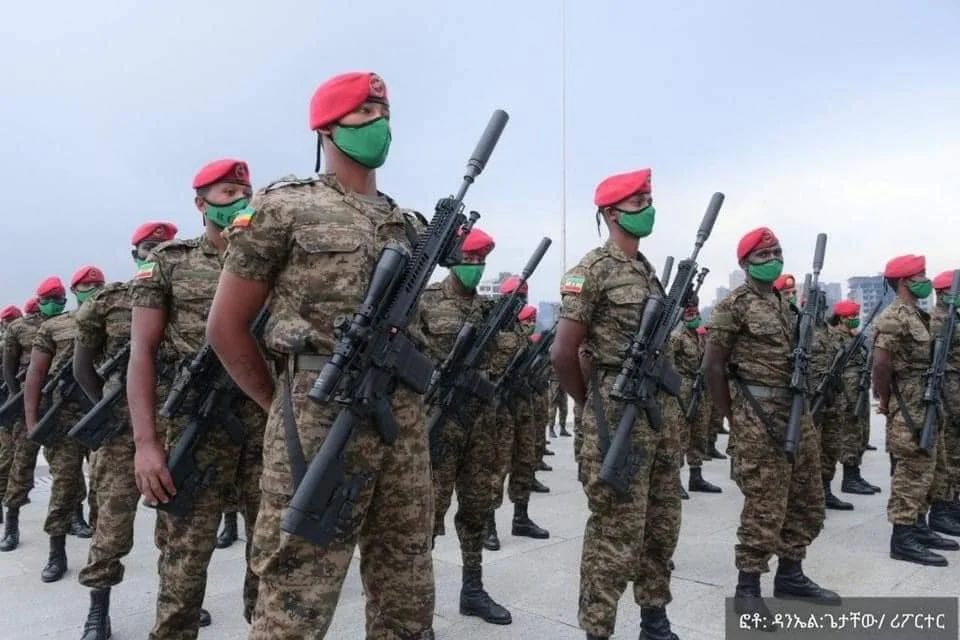 Historical Tension between Ethiopia and Eritrea

From 1998 to 2000 there was a devastating conflict between Ethiopia and Eritrea
which believed to have caused 100,000 casualties. The origin of the war can be
traced back to monarchy rule of Ethiopia. Eritrea was Italian colony until
1941. Then the UN federated Eritrea with Ethiopia in 1952, which led to
discontent and protracted armed struggle for independence by Eritrean People's Liberation Front. Eritrea finally get its independence from Ethiopia in 1993.

But on May 6th 1998, war broke out between the two countries. One of the causes of the war was disagreement regarding the demarcation of the border between the two countries. The initial clash happened at Badme. Later the conflict spread to places like Zalambessa, Bure and
Tsorona.
The war continue for around two years but bilateral tension remained high for
two decades until 2018. After PM Abiy was sworn in as the Prime Minister in Ethiopia 2018, he announced to make peace with Eritrea. People of the two countries witnessed a historic rapprochement
between the two countries, with the re-opening of borders and restoration of diplomatic ties. Eritrean President Isaias Afwerki and Ethiopian PM Abiy exchanged visits and the two along with Somalia's former President Abdullahi Farmajo vowed to work for regional economic integration.
The co operation between Ethiopian and Eritrean government continued after a war broke out in northern Ethiopia and Tigray People's Liberation Front fighters in November 2020. Eritrean ground forces supported Ethiopian military in operations against Tigray fighters. The two year long war ended in November 2022 when warring parties signed a peace deal in Pretoria South Africa. After conflict in northern Ethiopia came to an end, PM Abiy raised the issue of having "natural rights" to gain access to the Red Sea in October this year.

PM Abiy's Demand and International law

Under international law, landlocked countries have the right to access and use the
ports and facilities of transit countries in a manner that is "reasonable and non-
discriminatory." The united nations has recognized and codified this right in various
legal instruments, including the United Nations Convention on the Law of the Sea
(UNCLOS) and the Vienna Convention on the Law of Treaties.

UNCLOS, which got into work in 1994, established the legal frame work for the use and
protection of the world's oceans and their resources. Article 125 of UNCLOS
particularly addressees the rights for landlocked countries and states that they have the
right to access sea.

Under this right Ethiopia has the right to gain access to sea. However the recent statement
put forward by Abiy Ahmed is almost surprising, and the follow up military
movements by the two countries (Ethiopia and Eritrea) suggest this issue may lead to armed confrontation. Ethiopian PM's talk implied that that Ethiopia wanted full rights on the corridor, port and coast in a neighboring country.
What led PM Abiy to demand Access to Sea?

There could be a number of reasons why PM abiy Ahmed raised this issue at this point of time.
Some analysts say that Abiy Ahmed is not only looking for Aseb, he is looking for the reunion of Ethiopia and Eritrea. However evidence to substantiate this claim is lacking. Some observers link PM Abiy's call for access to sea to US's desire for regime change in Eritrea. They claim that US, through Abiy Ahmed, wants to remove Eritrean ruler Isaias Afwerki. Thirdly it is being claimed by some pro Amhara elements that the PM wants to divert attention from the conflict in Amhara region. Since May 2023, there have been clashes between Ethiopian national defense force (ENDF) and Amhara Fano across Amhara region.
Implications
Ethiopian PM in latest statements clarified that Ethiopia only wanted access to sea through negotiations and it would not fire a single bullet to achieve this objective. But Ethiopian demand for full rights on corridor, port and coast in a neighboring country has been rejected by Eritrea, Djibouti and Somalia. Bilateral tensions are running high. Horn of Africa is already a destabilized region with conflicts in and around the region. Al Shabaab insurgency in Somalia, internal armed conflict in Amhara Ethiopia, ongoing civil war in Sudan and internal tribal conflicts in Somaliland have made regional security extremely fragile.
Ethiopia PM's assertive gestures do not bode well for regional peace and stability. Ethiopian neighbors do not seem willing to respond to Ethiopian govt's demand. Though Ethiopia has ruled out military option but exercise of other options like proxy war, diplomatic pressure, border fighting could also create instability in this highly volatile region.