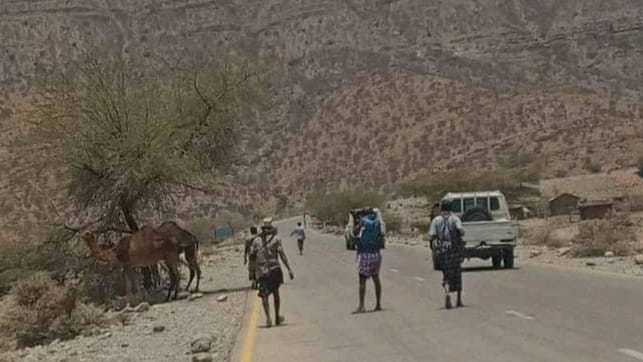 Tigray Defence Force (TDF) is gradually withdrawing from all major towns of the Afar region, which have been under its control since the end of January this year.
It was the last week of January 2022 when the Tigray government announced the start of a military offensive on the neighboring Afar region. Tigray government back then accused Afar militias, allegedly supported by the Eritrean military, of cross-border attacks in Tigray.
TDF took control of Abaala, Magaale, Erebti, Berhale and Konnaba towns in the Afar region. But after the announcement of a humanitarian truce more than 3 weeks ago, Tigray forces started their gradual withdrawal from Afar.
Erebti was the first town from where TDF pulled out more than a week ago. It was followed by the withdrawal from Magaale.
Within the last 48 hours, Afar forces have retaken another two major towns in northern Afar. Berhale came back under Afar's control on Thursday. And today Konnaba town was retaken by Afar too.
Konnaba is the last major town from where TDF has pulled out in recent days. While Tigray forces are gradually leaving the Afar region, fighting is still being reported in some areas between withdrawing Tigray forces and Afar forces/militia.
According to local sources, Farasdage and Wahdes villages situated close to Konnaba town have also come under Afar control.
Tigray government this week in a statement said that it was not interested in holding onto its territorial gains in the Afar region and its forces would leave Afar. But Tigray government linked withdrawal from the Afar region to sustained and safe delivery of aid to Tigray through Afar and to the resumption of basic services like banking, electricity, and telecommunications in Tigray.
TDF is now deployed in one Afar woreda called Abaala town. It seems that in the coming days, Tigray forces could withdraw from Abaala too.