Djibouti news: Unknown number of people has been injured in ethnic clashes in Djibouti. The clashes erupted between Afar and Somali Issa ethnic groups.
According to local sources fighting between the two ethnic groups spread to several neighborhoods including Warabale, PK12, Arhiba, Hodan etc. Images and videos shared in social media show several burnt houses. Huge clouds of smoke can be seen rising in one video from one neighborhood in Warable.
The clashes in Djibouti seem to have started after similar clashes in Ethiopia. Since last week, fighting in border areas of Afar and Somali regions has been going on.
For years, residents, militias and forces of the two Ethiopian regions have been involved in border clashes. The land dispute between Afar and Issa tribes lies behind the recurrent clashes between the two groups.
The three contested kebeles along the Afar/Somali regional border are mainly inhabited by ethnic Somali Issa while being located within the Afar region. The land dispute concerns the following three kebeles along with border areas between Afar's zones 1 and 3 and Somali's Sitti Zone: Adaytu of Mille woreda, Undufo of Gewane woreda, and Gedamaytu of Amibara woreda.
These kebeles are predominately inhabited by the ethnic Somali Issa clan and hold strategic importance due to their locations along the highway between Addis Ababa, Djibouti, and the Assab port in Eritrea. The longstanding tension is rooted in the Issa inhabitants' desire to be part of the Somali Region while the Afar authorities consider the area as an integral part of the Afar Region. The 2014 agreement between the two regional Governments that recognized a 'special kebele status' for these areas has not been able to resolve the issue, given the opposition of the Ugaz (leader) of the Issa tribe.
Since Djibouti is home to both Afar and Somali Issa ethnic groups, the clashes in neighboring Ethiopia spread into Djibouti. In the latest spate of violence, several houses were set on fire. Djibouti city mayor Said Dawoud Almushghagui visited the affected areas.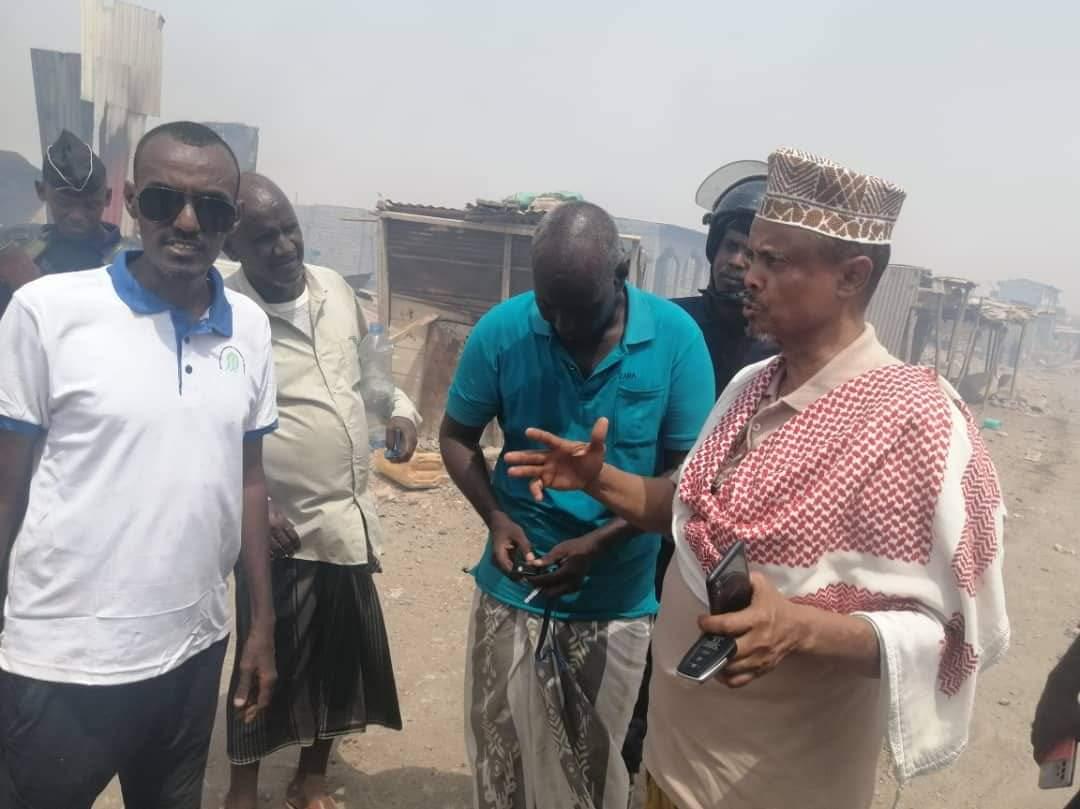 The mayor was accompanied by elected leaders, elders and police officials. In his address, he asked the people to calm down and stay united.
Afar social media activist have been claiming for years that Afars living in Djibouti are victims of repression by Somali Issa residents and security forces. Djibouti government has not released any official statement about the violence so far.