Eritrea today responded to an article published by The Economist Magazine yesterday. The article is titled "Containing Eritrea, the North Korea of Africa".
In no uncertain terms, the writer of the article asks for the removal of Eritrean ruler Isaias Afwerki. "He is the only leader his country has known in three decades of independence. He has turned it into a hot, dusty prison camp. He has fought wars against two neighbors, stirred up trouble in several others and, in 2020, sent troops into Ethiopia's civil war, where he is seen as the main obstacle to ending that bloody conflict. Restraining him would be a public good", argues the writer.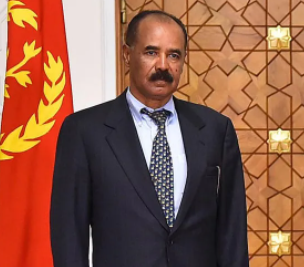 The writer goes on to accuse Eritrean government of long imprisonment of dissidents, conscription, training of terrorist groups and meddling with the internal affairs of neighboring countries. Read more..
"America has already imposed financial sanctions on his army and ruling party. The UN should follow this lead and reimpose an arms embargo", recommends the writer.
Eritrean information minister Yemane Gebremeskel responded to the allegations today. In a Twitter post he said," The Economist indulges, yet again, in grotesquely inaccurate/defamatory narrative on Eritrea. Not surprising!"
He further said that The Economist was involved in similar biased reporting against China too.
Eritrea, which gained independence from Ethiopia in 1991, has never held National Election to elect country's leader. Isaias Afwerki, who fought during armed struggle for independence, has been leading the country for around three decades. The country has state owned newspaper, television channel and radio station only one each.
International Human Rights bodies criticize Eritrea for utter lack of freedom of expression, freedom of speech and freedom of assembly. Some journalists, activists and politicians have been in Eritrean prisons for around two decades.