Tigray state media has shown Eritrean soldiers allegedly captured during last week's border escalation. Tigray regional government yesterday accused Eritrean army of having launched a new military offensive.
"An offensive launched by Eritrea's 57th and 21st divisions on the 24th of May was thwarted and the units deployed by the Isaias regime decimated after a successful counteroffensive by our forces around AdiAwalla, Tigray. A brigade commander, three battalion commanders and more than 300 soldiers were killed and wounded. Many weapons and materiel was also captured. As part of their desperate attempt to escalate the tension and drag us into more action, they shelled Sheraro in the 28th and 29th of May", said Getachew Reda, Tigray presidential spokesperson.
Tigray government claimed to have captured four Eritrean soldiers who were shown on state-owned Tigray TV. Two soldiers introduced themselves as Omar Osman Mohammed and Yebyo Kiflay Demeze from 57th division of Eritrean Defense Force (EDF).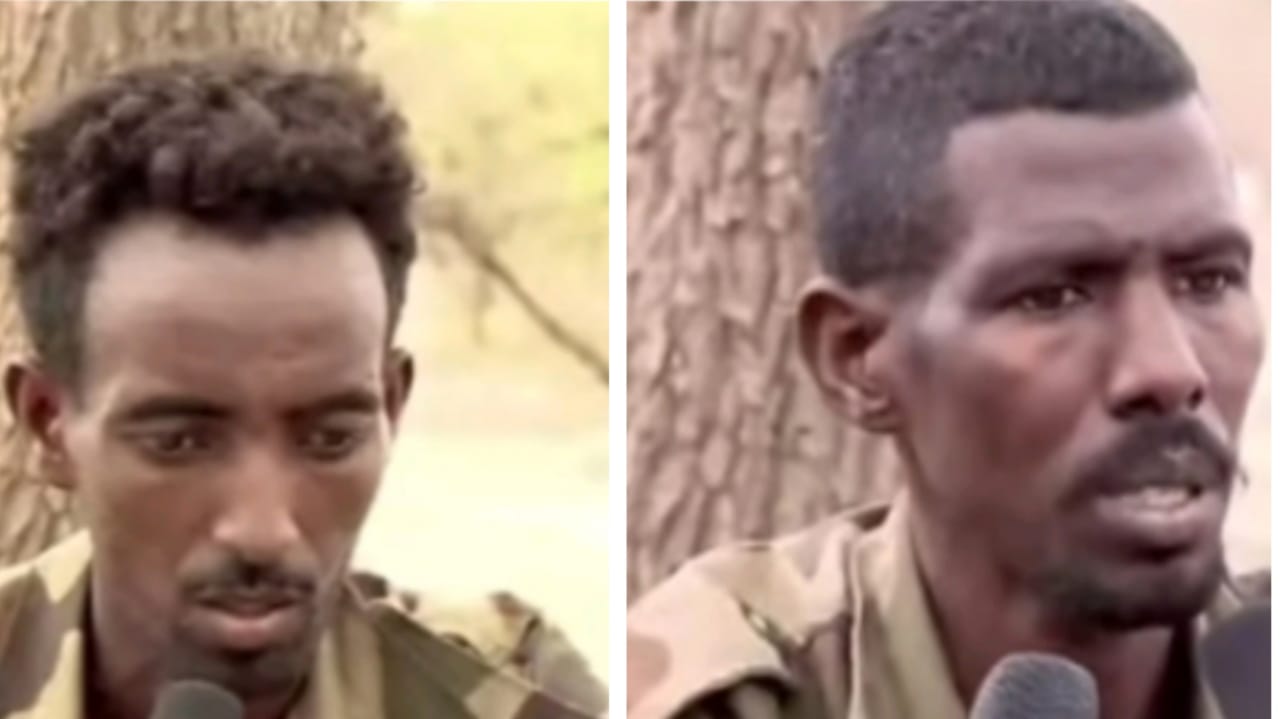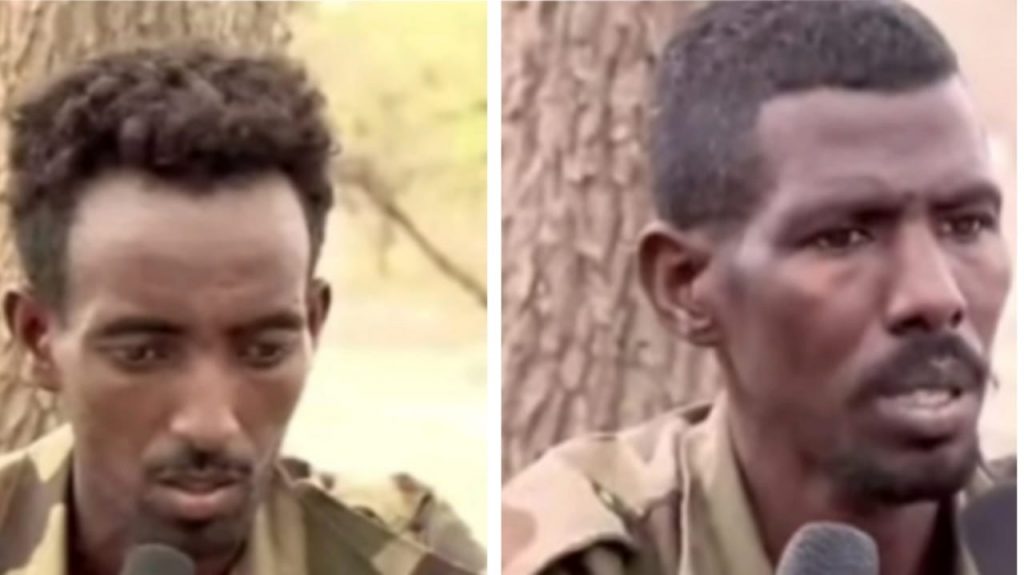 Tigray TV broadcast interviews of the captured soldiers who admitted that they committed rape, killings and looting in Adwa, Adigrat and other towns of Tigray last year. In November 2020, Eritrean and Ethiopian military launched offensive on Tigray. The attacking forces withdrew from Tigray in June 2021.
Human Rights Organizations and Tigray government say that Eritrean soldiers committed heinous human rights abuses in Tigray during last year's invasion. Eritrea denies these allegation.
Eritrea has not officially responded to Tigray government's fresh accusations about new military offensive on Tigary last week. Ethiopian Federal Communication Minister in a talk said that he did not not have information about fighting on Tigray-Eritrea border. But he accused Tigray People's Liberation Front (TPLF) saying that if there was fighting, it would have been started by TPLF.
Tigray and Eritrea have been accusing each other of provocations in recent weeks. In a statement last week, Eritrean Information Ministry said that Tigray was making preparations for a military offensive on Eritrea. Tigray in its counter statement said that its forces will not let even an inch of Tigray land remain under the occupation of enemies.
Tigray has been accusing Eritrean government of prolonging conflict and undermining peace efforts underway to resolve the issue peacefully. Read more..
Tigray region of Ethiopia and Eritrea have long been involved in a border dispute over Badme and other associated areas. In 2002, a boundary commission ruled in favor of Eritrea but Tigray remained in control of Badme. After the start of Tigray conflict in November 2020, Eritrean forces took back Badme which is still under their control. Renewed border fighting was close to Badme front.
Tigray has been demanding withdrawal of Eritrean forces from its territories and accountability of Eritrean government and military for their involvement in military offensive on Tigray last year.