Sudan: Protests continue in Khartoum and other cities of Sudan. Yesterday massive protest rallies were held in the Sudanese capital Khartoum, Omdurman, and other cities.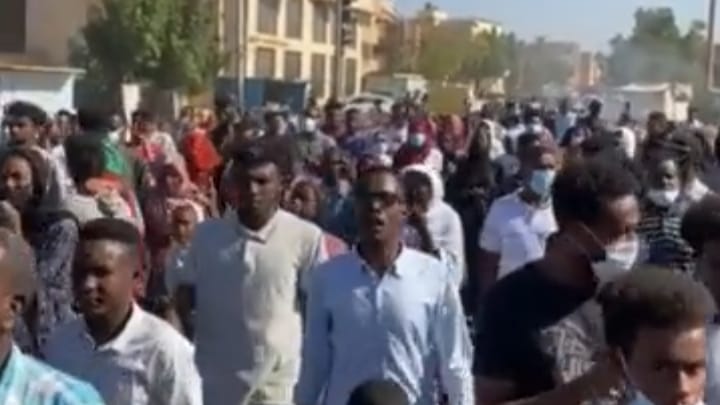 The recent wave of protests started after Sudanese Army Chief Abdul Fattah Al Burhan staged a coup on October 25 and put civilian Prime Minister Abdullah Hamdok under house arrest. Though Prime Minister Abdullah Hamdok has been reinstated after Hamdok signed an agreement with Sudanese army chief Abdullah Fattah al Buran four days ago, protests continue.
Protesters have rejected the Hamdok-Burhan agreement. Prime Minister Hamdok is under fire too for striking the deal with the military. The protesters are demanding full civilian rule and accountability.