Curfew has been imposed in Gambella region of Ethiopia. This is the second region of Ethiopia where curfew has been imposed in recent days.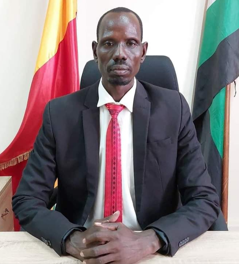 At the start of this month, curfew was imposed in Assosa city of Benishangul Gumuz region. Yesterday Gambella regional government announced restrictions on movement of vehicles and people. From 8 pm to 5:30 am, all movements have been banned in the region.
The restrictions have been put in place "to control illegal activities", said Ugetu Ading, regional communication bureau representative.
Last month, two armed groups launched a joint attack on Gambella city, capital of the region. In day-long fighting, dozens were killed on both sides. Afterwards regional and federal government claimed that armed groups i.e. Oromo Liberation Army (OLA) and Gambella Liberation Front (GLF), had been pushed out of the region.
But imposition of curfew indicates that situation is far from being peaceful in the region. The region shares border with South Sudan. Refugees have been seen crossing into Gambella from South Sudan in recent weeks due to ongoing economic crisis in South Sudan.
In some parts of the region, number of IDPs and refugees is greater than that of locals. These refugees and IDPs are extremely vulnerable to recruitment drives launched by armed groups. Parts of Gambella have become recruitment fields for armed groups like OLA and GLF.
Gambella Liberation Front led by Gatluak Buom Paul and Oromo Liberation Army led by Kumsa Dirriba Jal Marro have been carrying out joint attacks in this region. OLA is a much larger armed group mainly based in the neighboring Oromia region.
But last year, GLF fighters were seen being trained by OLA. OLA commander Jaal Marro was seen in a video attending a graduation program of GLF fighters. GLF is a relatively new armed group. But OLA has been fighting government forces for years.
Despite several operations launched by Ethiopian federal and regional forces, armed groups like OLA, GLF and BPLM are still operating in western Ethiopia. Read more..