Ethiopian government has launched a new security operation after a deadly incident claiming lives of more than 300 people in western Ethiopia.
On Saturday, residents of Wellega zone's Gimbi town in western Oromia came under an unprovoked attack. According to locals of the area, more than 300 bodies have been recovered so far. The brutal attack targeted members of Amhara ethnic group and Muslims.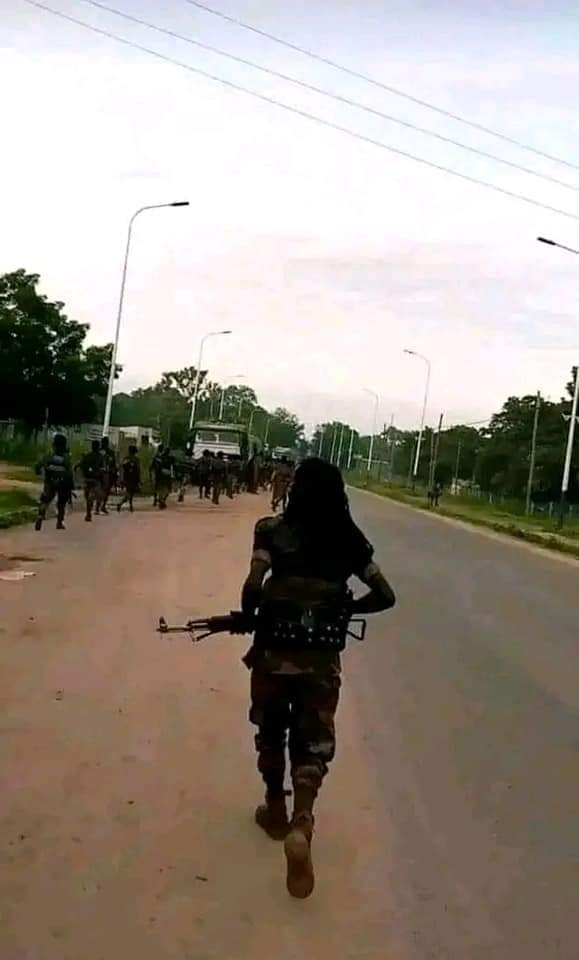 Ethiopian federal and Oromia regional governments, in their statements, accused Oromo Liberation Army (OLA) of having carried out the attack. The armed group has been operating for years in the Oromia region. But in a statement, OLA denied the attack. It accused Gachana Sirna, a government-backed militia, of being behind this horrific incident.
Today Ethiopian Prime Minister announced that action has started against those who are involved in the Wellega incident. It seems Ethiopian government has decided to launch a new military operation against OLA. In April this year, Ethiopian federal and regional forces launched a joint military operation against OLA. Despite government's claims of making gains, OLA could not be considerably weakened. The operation was opposed by Oromia opposition political parties. Read more..
Will this new operation be conducted with full force or is it being done to appease the public sentiment? Ethiopian PM Abiy Ahmad was born in the Oromia region of Ethiopia. He has been in alliance with Amhara political elite too since he took office in 2018. But around a month ago, Abiy's government launched a law enforcement operation against Fano militia in the Amhara region. Since then some groups and politicians in the Amhara region have been opposing the Prime Minister. Thousands have been arrested in the Amhara region since the start of the operation.
Amhara ethnic group members living in Wellega and other parts of the Oromia region have long been accusing Oromia regional and Ethiopian federal governments of perpetrating ethnic cleansing of the Amharas.
With massive outcry in the Amhara region against massacre of Amhara civilians in Oromia, widely covered by international media, Ethiopian government seems under pressure for urgent action.