Ethiopia Tigray war has resumed. Fighting between Tigray regional troops and Ethiopian federal forces supported by regional troops is being reported since this morning. It was March 2022 when the two sides agreed on humanitarian truce after17-month long deadly fighting in northern Ethiopia. Read more..
Tigray regional government and Ethiopian federal government, in their statements today, accused each other of starting the ongoing full scale war on southern front near Kobo and Alamata towns. Getachew Reda, Tigray government spokesperson, claimed that 5 infantry and mechanized divisions of Ethiopian National Defense Force had launched a full blown military offensive on southern Tigray. He went on to claim that fighting was ongoing in the direction of Alamata, Yaho, Bala, Biso ber, Gubagalla, Chobe ber and Janora. Getachew Reda accused Amhara regional special force and Amhara Fano militias of being part of the new military offensive.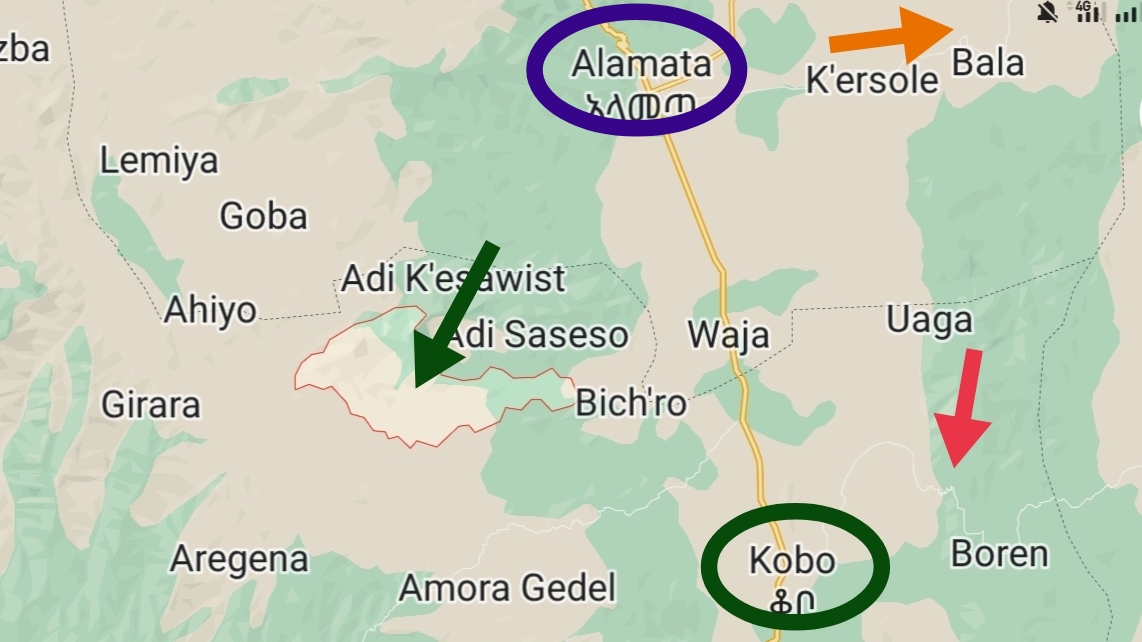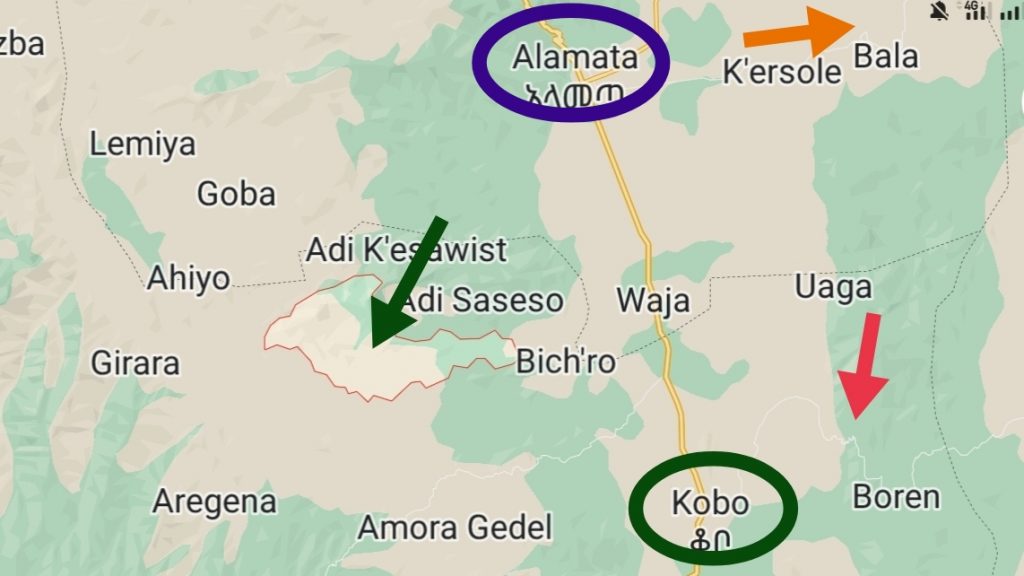 Hours before Getachew Reda's statement, Tigray President Debretsion Gebremicahel, in a letter addressed to African Union chair, UN Secretary General, Kenyan President, EU special envoy, UAE ruler and others, said that two rounds of direct talks between Tigray regional and Ethiopian federal military and civilian officials were held in recent months. Despite commitments to lift blockade, Ethiopian government was continuing siege of Tigray. He said that people of Tigray had to either die of starvation or die fighting for their rights.
Meanwhile Ethiopian Federal Communication Ministry today accused Tigray forces of initiating the escalation on southern front. The ministry said that while federal government was making necessary preparations for resumption of basic services in Tigray, Tigray forces had breached humanitarian truce by waging war in Tekulashe, Zobel and Biso Ber.
The two sides have been involved in direct and indirect talks since the start of this year. But a deadlock over resumption of basic services in Tigray and future status of Wolkait (western Tigray) could not be broken despite efforts from regional and international players.
Since the start of the deadly conflict in November 2020, tens of thousands have been killed and millions displaced. A UN inquiry commission is investigating grave human rights abuses, violations of international humanitarian and refugee law committed during Tigray conflict since 3rd November 2020. The 3-member commission visited Ethiopia around 2 weeks ago, but Ethiopian government did not allow the commission to visit Tigray.
While majority of people living in Tigray, Amhara-Tigray and Afar-Tigray border areas is dependent on food aid, the resumption of Ethiopia Tigray war is going to have serious humanitarian consequences.