Some zonal administrations in the Amhara region are trying to resist expanding influence of Fano militia. Fano emerged as an unarmed youth nationalist movement in the Amhara region at the end of the first decade of the 21st century. Its name was heard in several bouts of ethnic violence involving Amhara and other ethnic groups like Qemant and Oromos. The group was created along ethnic lines as it vowed to protect the rights of the Amhara ethnic group.
Before the start of the Tigray conflict in November 2020, Fano was a loosely organized largely unarmed group. Mesafent Tesfu, Zemene Kassie, Mashresha Sete were some top names in the organization.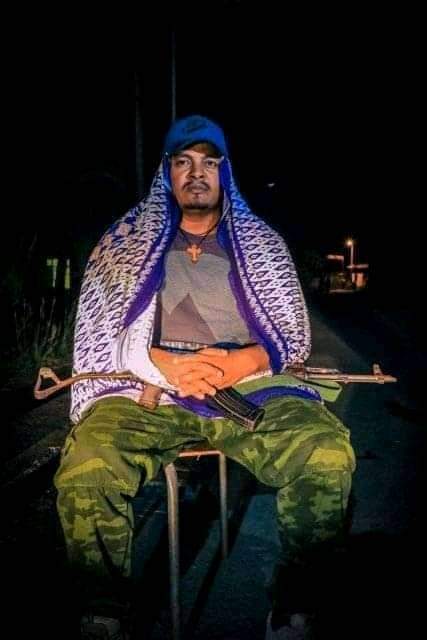 But Tigray war brought Fano into the spotlight. Fano members were trained and armed by Amhara regional forces to fight Tigray forces which entered the Amhara region in July 2021. Top Amhara businessmen like Worku Aytenew, owner of AW oil factory, actively participated in funding and recruiting new Fano members.
Initially, Fano was mostly based in the North and South Gonder zones of the Amhara region. But with the spread of the Tigray-Amhara war in Wag Himora, Wollo, Gonder, Oromia Special Zone, and North Shewa Zones of Amhara region, Fano also expanded its activities. Fano leaders demanded that they be given heavy weapons to fight Tigray forces. But they were mostly kept armed with small weapons.
Fano militia played an important role in mobilizing and organizing local people against the onslaught of Tigray forces. In some cases, their fighters fought on frontlines too.
In December 2021, Tigray forces, after suffering military setbacks in the Amhara and Afar regions of Ethiopia, announced to retreat back into Tigray. Despite the retreat of the Tigray Defence Force (TDF) from most parts of the Amhara region, fighting has not stopped. In southern and western parts of Tigray, heavy clashes between Tigray and Amhara forces are still continuing.
After the withdrawal of Tigray forces from the Amhara region, Fano has not stopped its recruitment and training activities. Instead, the organization is expanding its operations in the North Shewa, Wollo, and Gojjem zones of Amhara regions and it is trying to convert itself into a well-organized fighting force in the Amhara region.
Last week, hundreds of Fano fighters completed their training in the North Shewa Zone of the Amhara region. However, in two zones of Amhara, authorities have taken action against Fano activities.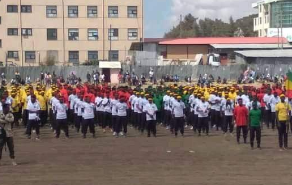 Abdul Hussein, the Regional Administrator of the South Wollo zone, has clearly said that Fano is a matter of concern for South Wollo. In Baso Liben woreda of East Gojjem zone, police dispersed Fano recruitment and training activities and arrested several Fano trainers this week.
Ethiopian Federal Government has adopted a very cautious policy about Fano. It used Fano against Tigray forces but it does not want Fano to be turned into a huge armed pressure group. The same is the strategy of the Amhara regional government which encouraged Fano's recruitment and training activities when fighting was happening inside Amhara regions but did not provide Fano with any heavy weapons.
It would be a difficult task to disarm Fano altogether. Therefore after the withdrawal of Tigray forces from the Amhara region, the Central and Regional government seems wary of the growing influence of the armed group. So far the governments have not called for disarming of Fano. However, attempts by Fano to penetrate other zones of the Amhara region could be met with a backlash from authorities and locals of the areas.