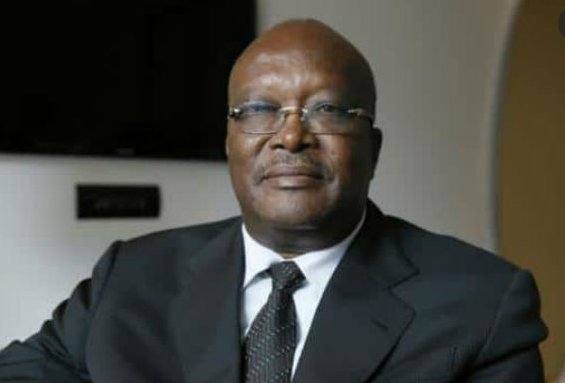 Burkina Faso President Roch Marc Christian Kabore has been detained by the military. Since yesterday rumors have been going around that a coup has been staged in the country. But Defence Minister General Bathelemy Simpore yesterday denied rumors that the military had seized power.
Yesterday Burkina Faso government issued a statement in this regard saying "Information on social media would have people believe there was an army takeover. The government, while recognizing the validity of shootings in some barracks, denies this information and calls on the population to remain calm."
But fresh reports indicate that coup soldiers stormed Presidential Palace and arrested Roch Marc Christian Kabore. President Kabore is being kept at a military camp. The country's television station has also been seized by the military.
Yesterday gunshots were heard at the Baby Sy military camp in the south of the capital Ouagadougou, and at an airbase near the airport. There was also gunfire at barracks in the northern towns of Kaya and Ouahigouya. But today situation is calm as the military seems to have taken control of the government.
Burkina Faso has seen 5 coups in the last 27 years. A week ago, the government claimed to have foiled a coup attempt. Ten soldiers and five civilians were arrested in connection with the coup attempt.
President Kabore has been under public criticism for failing to tackle challenges posed by the attacks of armed religious groups which have led to massive displacements.
On Saturday, government forces fired tear gas at protesters barricading the streets and throwing rocks in Ouagadougou, Burkina Faso's capital, as people took to the streets against the government's inability to stop armed attacks spreading across the country. The protesters demanded President Kabore resign.
This is the 3rd coup in the region. Last year militaries staged coups in Guniea and Mali. An official announcement is expected by coup soldiers in Burkina Faso in the coming hours.