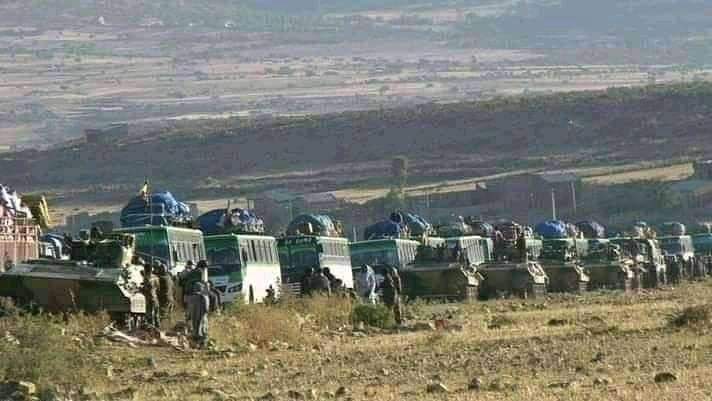 Five days after the declaration of a truce, Ethiopian military convoys have been seen heading toward the Tigray region from multiple directions.
It was the 24th of March when the Ethiopian government declared a unilateral humanitarian truce to deliver aid to Tigray. More than 5 million in Tigray have been under a blockade since the start of the Tigray conflict in November 2020. The government urged Tigray fighters to withdraw from areas under their control in the neighboring regions. Read more…
Tigray government welcomed the announcement of the humanitarian ceasefire. It pledged to make it a success while remaining silent on the withdrawal of its forces from the neighboring Amhara and Afar regions.
No aid could be delivered by road to Tigray in the last five days. Around 100 trucks are required on daily basis to meet the need of people in Tigray. Once again both warring factions are accusing each other of obstructing aid supplies.
While the much-trumpeted humanitarian truce is about to collapse, Ethiopian military convoys have been seen heading towards Tigray borders from multiple directions. Dozens of buses carrying troops of the Ethiopian National Defence Force (ENDF) with tanks/APCs have been seen on their way toward Tigray.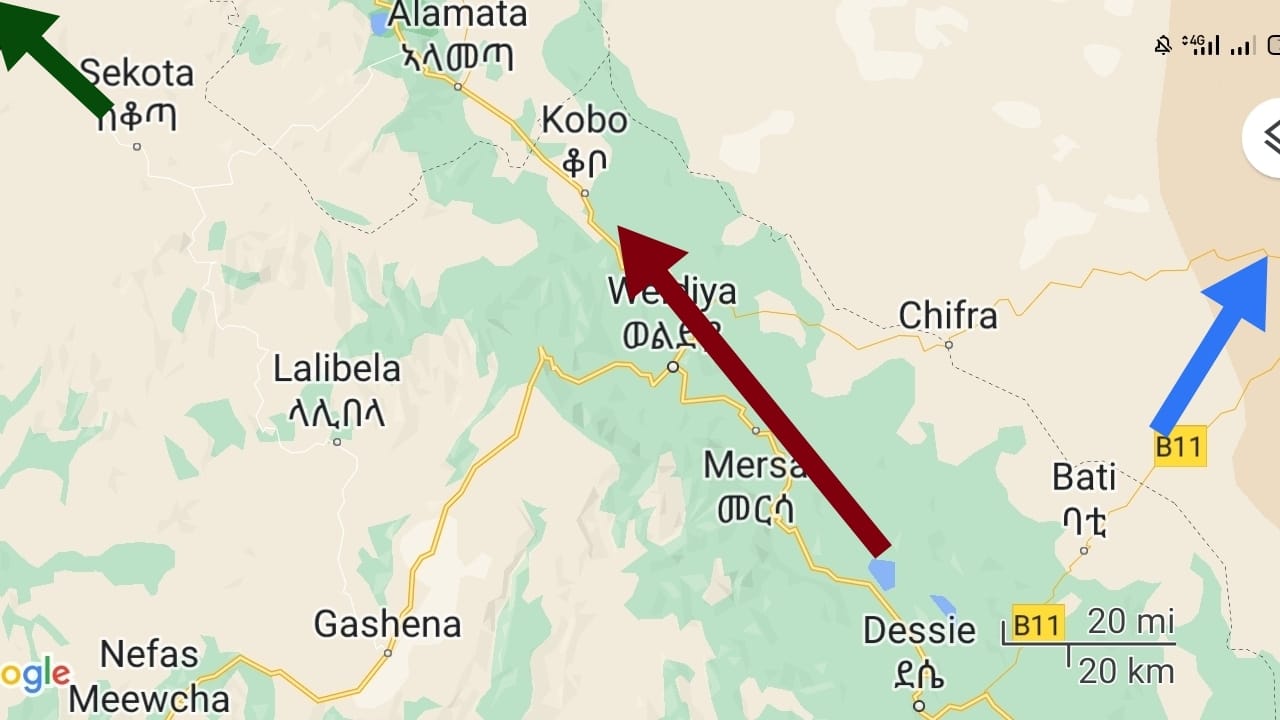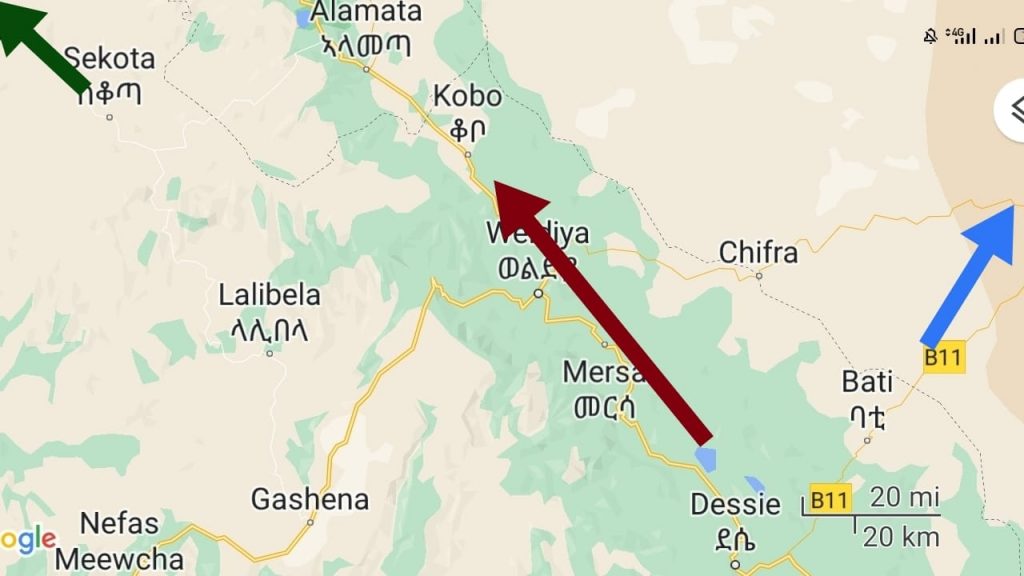 According to local sources, ENDF convoys have been seen moving from three directions. From Dessie scores of buses were seen moving towards Kobo town. Kobo mayor Addisu has confirmed in a phone call with a news source about the arrival of news ENDF troops in the town.
Secondly from Bati town of the Amhara region, a large ENDF military convoy entered the Afar region. It is not clear in which direction that convoy will move in the Afar region.
Thirdly today dozens of buses with ENDF soldiers went past Sekota town in the Wag Himora zone of the Amhara region. The buses were reportedly moving toward the Tigray Amhara border.
While the multi-pronged movement of ENDF troops towards the Tigray region is underway, the military objectives behind this new mobilization are unclear. Is this mobilization defensive or offensive?
While some say that this large-scale new military mobilization is part of a new plan to attack Tigray, others disagree. New deployments of the Ethiopian military could be to shore up defensives in case of a likely military offensive by Tigray forces. The Tigray government has been saying for weeks that it would break the siege of Tigray no matter what it takes.