It was May this year when Hassan Sheikh Mahmud (HSM) was elected as the new President of Somalia. Prime Minister of Ethiopia, Abiy Ahmed, was one of the first leaders to congratulate Hassan Sheikh. In June, PM Abiy attended Hassan Sheikh government's inauguration ceremony held in Mogadishu.
President of Somalia, immediately after the inauguration ceremony, started official visits to partners and neighboring countries. UAE was his first destination. Next stop was in Turkey.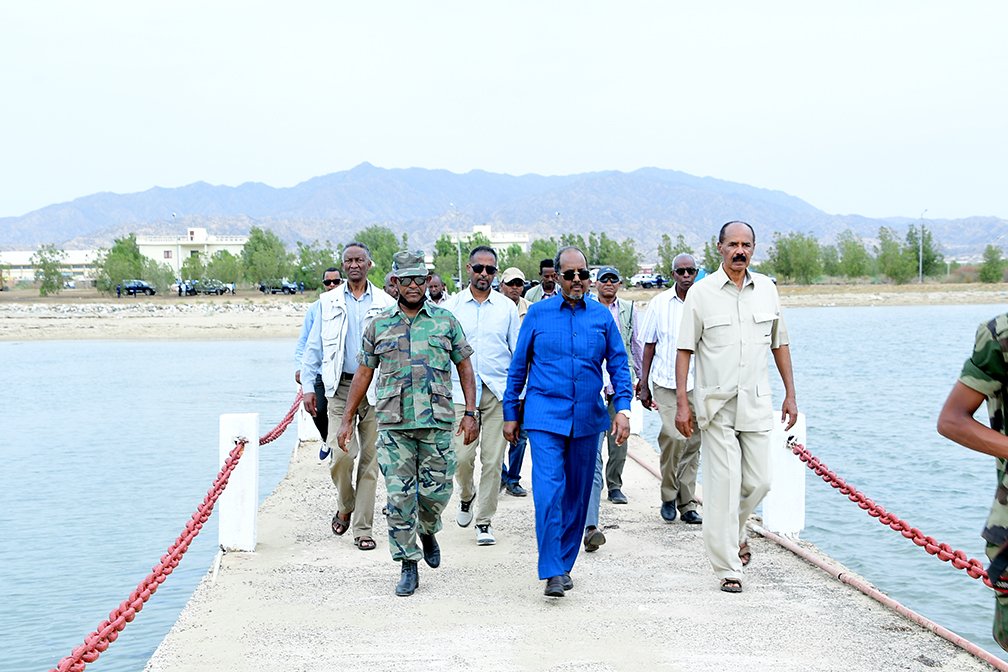 After that he departed for visits to countries in the Horn of Africa. 4-day long trip to Eritrea was followed by arrival in Nairobi Kenya. Djibouti was his last destination. On Monday, he returned home after receiving medal of honor in Djibouti. Read more..
He was expected to visit Ethiopia after Djibouti. But no announcement of the visit so far. Instead, rumors are going around that the Ethiopian government has refused to accommodate Somali President's visit due to the Ethiopian Prime Minister's busy schedule. Neither Villa Somalia nor Addis Ababa has commented upon the postponement of HSM's visit.
Interestingly Ethiopian PM has not been seen in public in the last 10 days or so. It was July 8 when he shared his last social media post. More than a week ago, he addressed Ethiopian parliament's lower house. Since then his whereabouts are unknown.
In another important development, last week, the President of Somalia's Puntland state visited Addis Ababa. Said Abdullahi Deeni, who contested this year's Presidential election against HSM, held meetings with Ethiopian government officials in Addis Ababa.
It is said that Puntland is not on good term with Mogadishu. Their relations deteriorated after HSM picked Hamza Abdi Barre as the new Prime Minister. Hamza is from Jubaland state of Somalia. Puntland's shattered hopes for the Prime Minister slot are said be cause of tensions between the Federal Member State (FMS) and the Federal government.
Another regional President is being wooed by Addis Ababa authorities. Laftagareen, from South West State, is said to be in talks with some pro-Ethiopian government elements. Laftagareen was a key ally of former President of Somalia, Abdullahi Farmajo.
Growing Somalia-Egypt relations could be a matter of concern for Ethiopian government. Hassan Sheikh government last month granted permission to an Egyptian bank to operate in Somalia. Banque Misr was refused NOC by former government of Somalia led by Abdullahi Farmajo. Former government signed a tripartite agreement with Ethiopia and Eritrea in 2018. But with the arrival of HSM, bilateral relations are taking a new turn
According to some diplomatic sources, Hassan Sheikh could visit Egypt in coming days. If HSM visits Egypt before Ethiopia, it could strike a heavy blow to the hopes of friendly Ethiopia-Somalia relations.
Ethiopia is conducting 3rd filling of its GERD (Grand Ethiopian Renaissance Dam). Egypt and Sudan have been warning Ethiopia against filling the dam. Egypt wants a legally binding agreement with Ethiopia about filling and operations of the dam. Despite pressure from Egypt, Sudan, EU and US, Ethiopia completed the second filling last year and 3rd filling is underway. Egypt-Somalia intimacy could make Addis Ababa concerned.
Thrice in the last five decades, Ethiopia and Somalia have fought wars. 1977 Ogaden war was followed by 1982 border war. Lastly it was 2006 when forces of the two countries were involved in an armed conflict.
Somali region of Ethiopia is inhabited mainly by ethnic Somalis. The region shares border with Somalia. Ogaden National Liberation Front (ONLF), now a political party, launched an armed struggle for years for the formation of a separate Ogaden country. The group was banned in Ethiopia and Somalia. In 2018, ONLF abandoned armed struggle, signed peace agreement with Ethiopian government and turned into a political party.
On more than one occasions, Abdirahman Mahdi and other ONLF leaders of Ethiopia were seen in Somalia. HSM government invited ONLF leaders to attend new government's inauguration ceremony held last month. It is being claimed that recent Somalia-ONLF contacts and Ethiopian government's attempts to forge ties with Federal Member States (FMS) of Somalia indicate that all is not well between Ethiopia and Somalia.
Somalia, Ethiopia and Kenya are jointly fighting against armed groups operating in Somalia and in border areas. Al Shabab, in control of around 1/3 of Somalia, is seen as a threat to the region. In case of deterioration of Somalia-Ethiopia relations, fight against extremist groups will be seriously affected.
Last week, Ethiopian government forces claimed to have killed Sheikh Mohammed Usman, Al-Shabaab commander, in the Afder zone of Ethiopia's Somali region. This week, Al-Shabaab fighters attacked Ethiopian forces in Yeed and Aato towns on Somalia-Ethiopia border. The fighters entered the Somali region of Ethiopia and heavy clashes were reported in Afder zone of Somali region.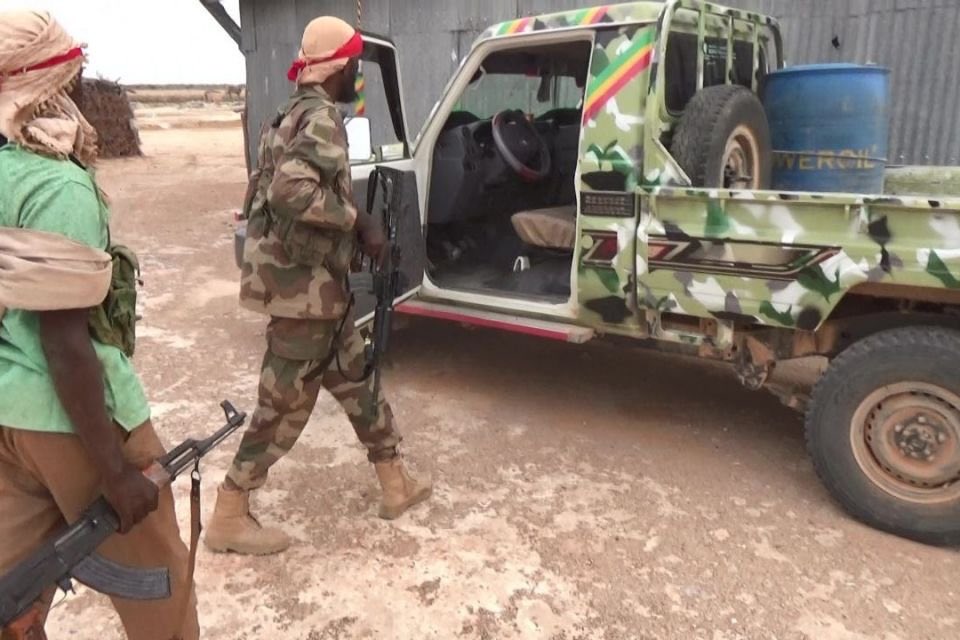 In recent years, this is the first time that Al-Shabaab fighters have entered Ethiopia. Last time it was in 2015 that Al Shabaab attacked Ethiopia territories. Interestingly back then incumbent Hassan Sheikh Mahmud was serving as the President of Somalia.
It seems Somalia-Ethiopia relations are at crossroads. Coming days are crucial for the future relations of the two countries and for peace and stability in the Horn of Africa.