Al-Shabaab (AS) has intensified preemptive campaign of target killings in Somalia. The group has assassinated three top officials of Somalia in the last 2 weeks.
Newly elected President of Somalia, Hassan Sheikh, after having been elected in May this year, announced to launch a coordinated operation to contain Al-Shabaab. The operation has not been launched so far.
Instead, the armed group has intensified its target killings across Somalia. On 16 July 2022, Elmi Ali Guled, head of immigration in Mudug region Galmudug was assassinated by AS.
Two days ago, Al Shabaab claimed the responsibility for killing of Abdullahi Wafow. Abdullahi Wafow, district commissioner in Merca Lower Shabelle was killed in a suicide blast on Wednesday. He fought against Al Shabaab for years.
On Friday Al Shabaab carried out latest target killing. Hassan Lugbur, a regional minister was targeted in an IED blast. The incident happened in Baidoa town of South West state. The minister, along with his son, was coming out of a mosque after having offered Friday prayers when the IED went off. He died along with his son. Several other civilians were killed in the attack.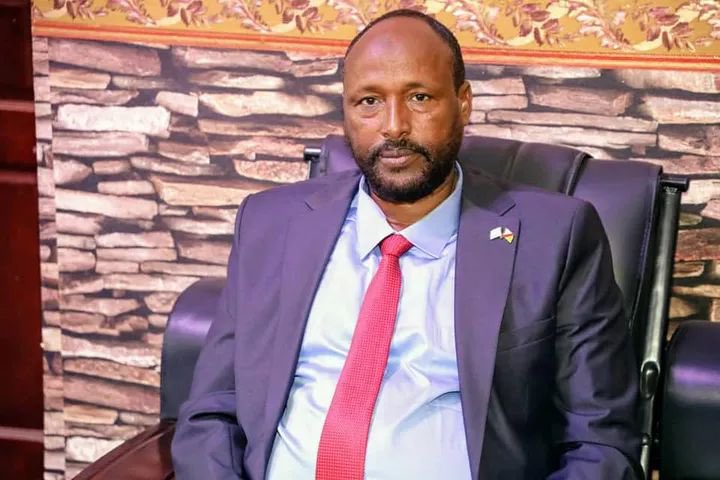 Those regional government officials are being targeted by the banned group, who have been fighting and preaching against Al Shabaab for years.
Meanwhile, two days ago, President of Somalia Hassan Sheikh Mahmud returned home after having completed his 7th foreign visit since he was elected around 70 days ago. Read more..
The President and PM Hamza Abdi Barre are in talks to finalize PM's cabinet. More than a month ago, Hamza Abdi Barre was approved as new Prime Minister by Somalia's lower house of parliament. But the PM is still without cabinet.