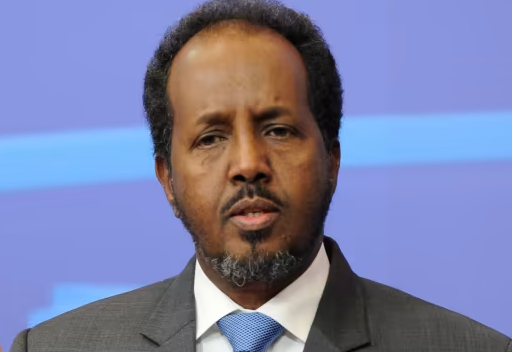 Hassan Sheikh Mohamud has been elected as the new President of Somalia. In a three round Presidential Election held on Sunday he defeated Mohamed Abdullahi Farmaajo.
328 members of Somali bicameral parliament voted to elect the new President. The voting was held at Mogadishu Airport hanger amid tight security arrangements. African Union troops and Somali police officials took over the venue of voting hours before the start of the electoral process. On Saturday Somalia Police Chief announced a 33-hour long curfew in capital Mogadishu to ensure smooth and safe holding of the long awaited and much delayed Presidential Election.
The Presidential Election was required to be held at the start of last year. But political wrangling and deteriorating security situation led to the delay. Read more..
In the first round of the election held, Hassan Sheikh Moahamud got 52 votes while 59 MPs voted in favor of Abdullahi Farmajo. In the 2nd round, Hassan Sheikh Mohammed climbed to 110 and Farmajo got 83. In the third and final round involving only two candidates, Hassan Sheikh Mohammed defeated Abdullahi Farmjao to become the 10th President of Somalia.
This is the first time in the history of the country that a politician has been re elected as the President of the country. Earlier Hassan Sheikh Mohamud served as President from 16 September 2012 to 16 February 2017.