An airstrike on May Tsebri town of Tigray has killed more than a dozen persons. May Tsebri (May Tsemre) town is in the Tselemti region which is on the Tigray-Amhara border. Fighting between Tigray and Amhara forces has been reported in recent weeks near Tselemti.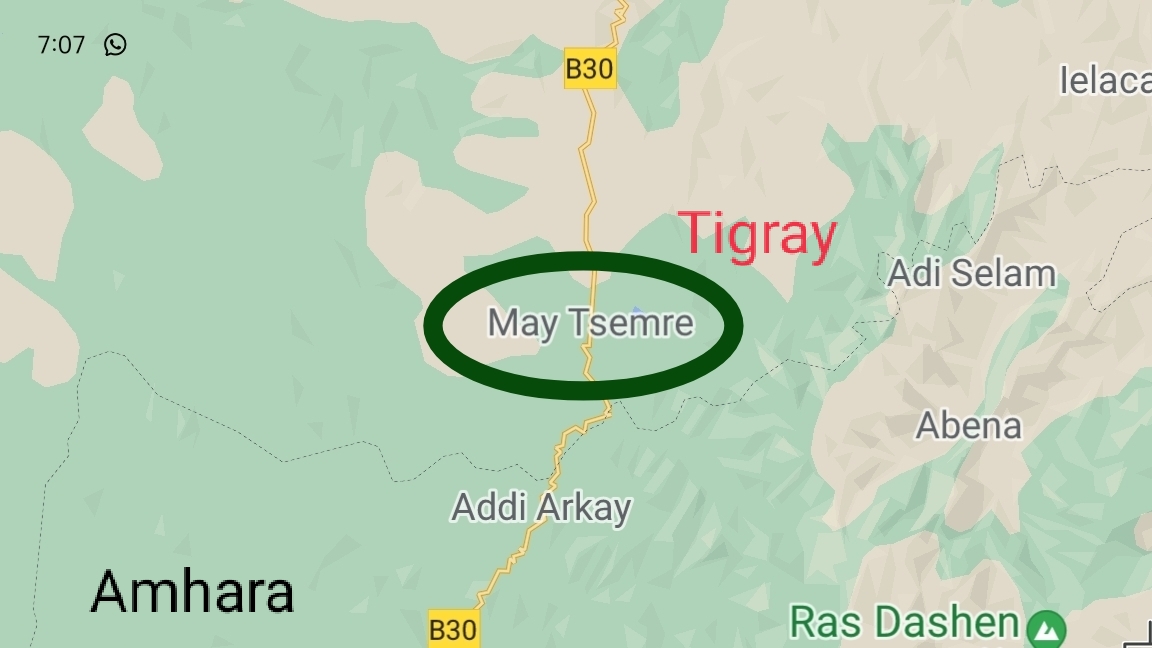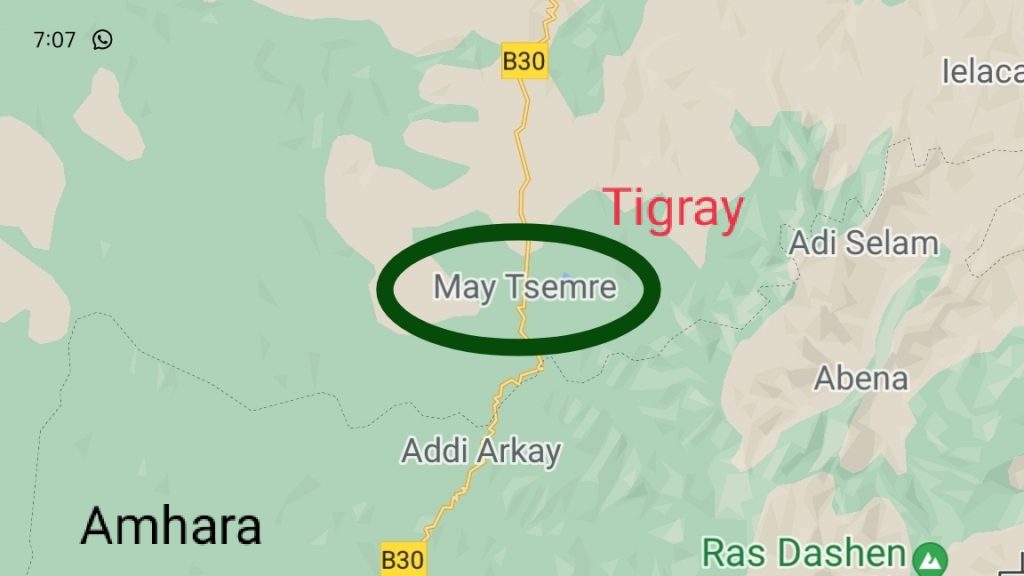 According to Reuters, the airstrike happened on Monday and a flour mill was hit by the airstrike. Reuters and some other international news outlets say it was a drone strike but some other sources claim that it was an airstrike.
The flour mill had several female employees working at the time of the strike. Aid workers say most of the killed were women and around 17 casualties are being confirmed by them.
This is the second deadly strike on Tigray in less than a week causing civilian casualties. On the night of January 7, more than 50 persons were killed in a drone strike on a school in Dedebit town of northwestern Tigray.
The Ethiopian government has not issued any statement about both the airstrikes. But some pro-Ethiopian government news sources claim that Tigray forces are using schools, hospitals, factories for military purposes.
Tigray-backed news sources have shared pictures and videos from the place of strikes and they say that civilians are being targeted in the ongoing drone strikes by the Ethiopian air force.
Despite the release of some top leaders of Tigray People's Liberation Front (TPLF) by Ethiopian Prime Minister Abiy Ahmad's government four days ago, drone and airstrikes on Tigray have not been stopped.
Last night US President Joe Biden held a phone call with Ethiopian Prime Minister Abiy Ahmad. According to the statement issued by the White House, President Biden raised the issue of civilian casualties in drone strikes with the Ethiopian government and he called for the acceleration of National Dialogue to find a peaceful solution to the Ethiopian conflict.