Ethiopia's government and United Nations Agencies are again at odds over the humanitarian situation in Tigray. Liz Throssell, spokesperson for the United Nations human rights office (OHCHR) and World Food Program spokesperson today issued separate statements about the catastrophic humanitarian situation in Northern Ethiopia.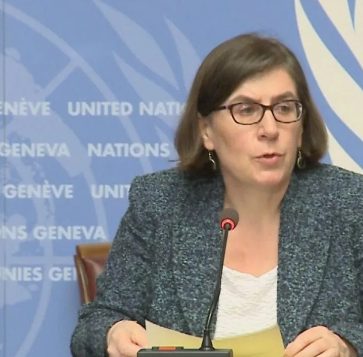 Liz Throssell said that 108 civilians had been reportedly killed this month in airstrikes and drone strikes by the Ethiopian air force on Tigray. Three airstrikes on Tigray have been reported in recent days.
According to aid workers, Dedebit town in North Western Tigray, Hiwane town in South Eastern Tigray, and May Tsebri town in Western Tigray were hit in separate airstrikes by the Ethiopian airforce. Tigray-backed news sources, UN agencies, and other aid agencies say that around 100 civilians were reportedly killed in the airstrike this year alone.
While civilian killings are being reported in Tigray, the Ethiopian government has not issued any statement about these reports.
Another UN agency says it is on the brink of suspending all its operations in Tigray. World Food Program (WFP) in a statement said today that its staff in Tigray had run out of cash, fuel, and food and its staff had nothing to work with. WFP further said that since December 15 last year, no aid trucks entered Tigray.
While international outcry against blockage of aid to Tigray is intensifying, the Ethiopian government is telling the international community to rebuke Tigray People's Liberation Front (TPLF). In a statement issued by the Ethiopian government last night, it said that the Ethiopian government announced a ceasefire in Tigray in June 2021 to facilitate the farmers of Tigray but Tigray forces launched a full-blown war on Amhara and Afar and they looted everything from hospitals, schools, factories, etc before having been forced to withdraw from the two regions a month ago.
The Ethiopian government again raised the issue of hundreds of missing trucks which, carrying aid, entered Tigray but did not return, Instead the trucks were allegedly used for military purposes by Tigray forces. The Ethiopian government further accused Tigray forces of obstructing aid supplies to Tigray by launching armed attacks along Tigray-Afar road which is the only available route for humanitarian aid supplies to Tigray.
In another development, the Ethiopian government and UN organization World Health Organization (WHO) seem to be in disagreement. WHO head Dr. Tedros Adhanom in his recent statement said that Tigary was like "hell on earth" for the people of Tigray and WHO was not being given access for delivery of medical supplies to Tigray. Another WHO official remarked that the humanitarian crisis in Tigary was an "insult to humanity".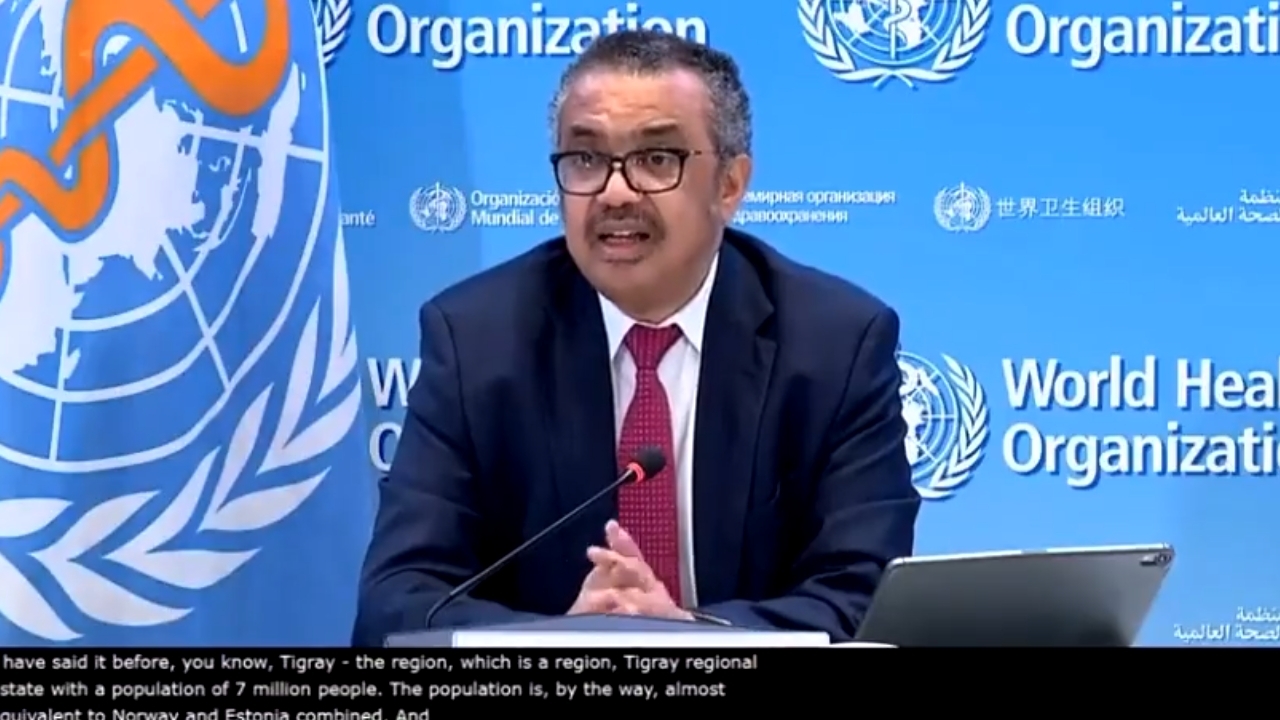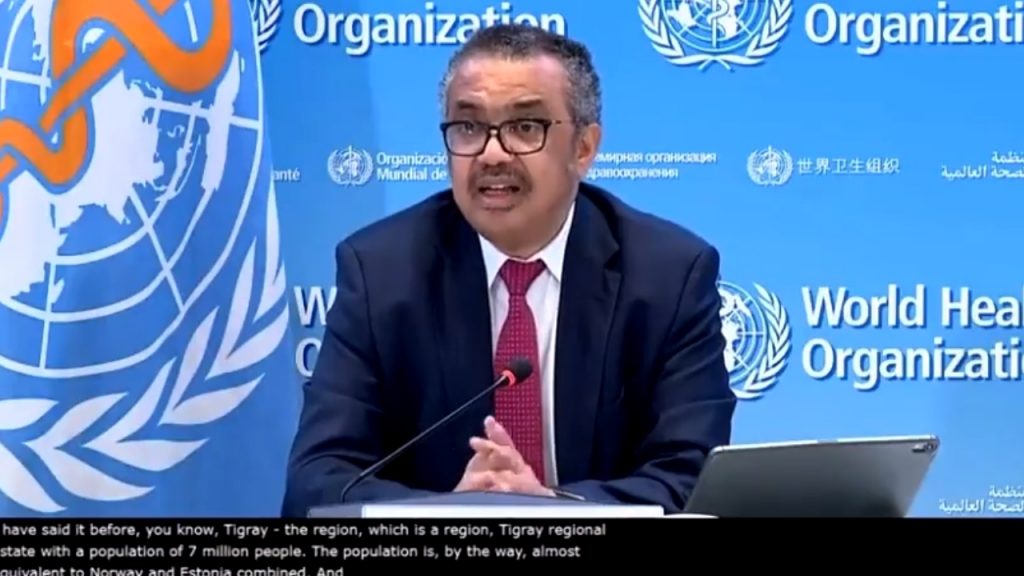 In response to these statements of WHO officials, the Ethiopian government today lodged an official complaint with the Executive Board of WHO against Dr. Tedros Adhanom, WHO head, accusing him of interfering in Ethiopian internal matters by supporting the Tigray People's Liberation Front.
This is not the first escalation of tensions between the Ethiopian government and UN agencies. In September last year, the Ethiopian government ordered the expulsion of seven top United Nations officials from the country for allegedly meddling in its internal affairs.
While fighting is continuing in Tigray-Eritrea and Tigray-Amhara border areas, Tigray is still under siege. For the past 1 month, Tigray forces have been trying to open a corridor with Sudan through military operations but so far Tigray forces are nowhere near the Sudan border.
Mediation efforts to resolve the crisis are so far largely unsuccessful. African Union mediator Olusegun Obasanjo, who visited Mekelle Tigray's capital, two days ago today spoke with Canadian Prime Minister Justin Trudeau. Despite his several engagements with all stakeholders to the Tigray conflict, so far he has not come up with any workable solution.
While chances of direct talks between the Ethiopian Federal government and Tigray Regional government are not very bright, in case of continued siege, people in Tigray are going to be the victims of this year-long deadly civil war.