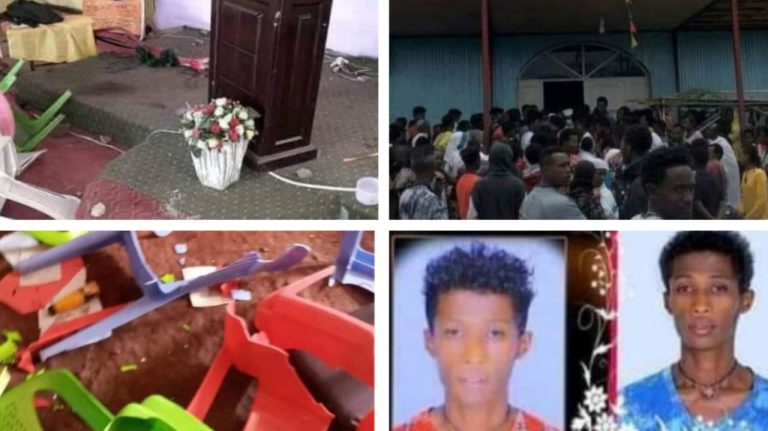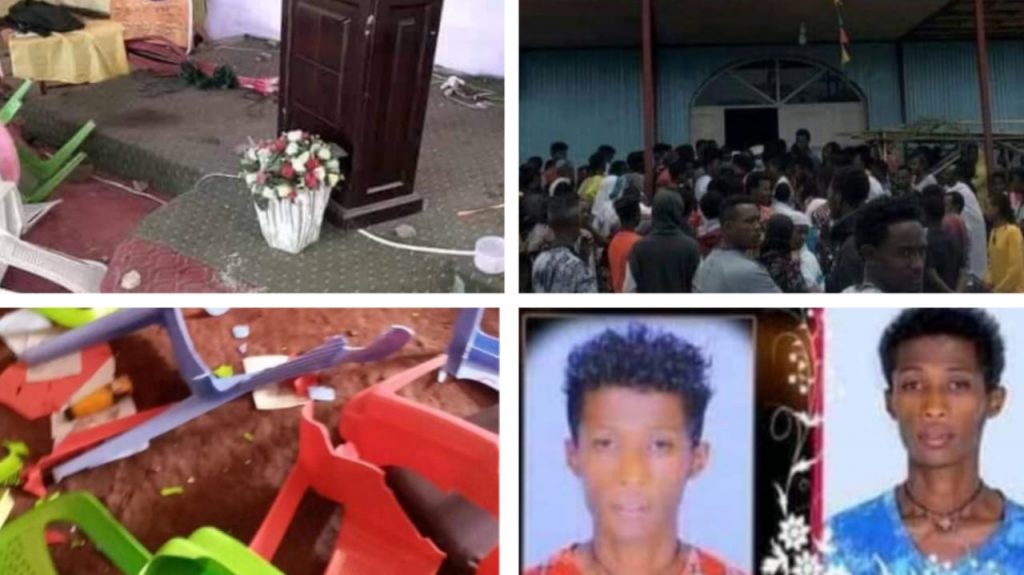 Addis Ababa: At least one youth was killed and several injured in the Akaka Kaliti sub-city of capital Addis Ababa on Sunday.
The incident started on Sunday afternoon. About 500 young people, from the Orthodox community, entered Akaki city and threw stones at Beska Mekane Jesus Protestant church. They entered the church and beat the worshippers in the church. The injured were taken to nearby Tirunesh Pejing Hospital. Pictures shared from the church show that church furniture and other items were damaged by the attackers.
According to locals, the attackers were from the Orthodox faith. Fighting erupted between Protestant and Orthodox followers. Oromia Regional security officials also clashed with parties to the conflict to control the situation.
At least 1 civilian died. Zemedkun Amare, the deceased, was reportedly from the Orthodox community. Did Zemedkum Amare die in Protestant-Orthodox confrontation or due to the action by the Oromia security officials to control the situation?
Addis Ababa police and Oromia regional government have not issued any statements in this regard so far. While conflicting accounts are being shared about the cause of the conflict, verified details remain sketchy.
Last year, Protestant and Orthodox community members clashed at Mekskel square of Addis Ababa. Ethiopian Orthodox Church claims the ownership of the square. Read more.. Dozens were arrested by capital police to control the situation.
During Epiphany celebrations earlier this year, Orthodox community members and Oromia regional force clashed on the Oromia-Addis Ababa border. At least three Orthodox church followers were killed.
Some locals claim that Zemedkun Amare died in the confrontation between Orthodox church followers and Oromia regional security officials. After that Orthodox followers stormed the Protestant church.