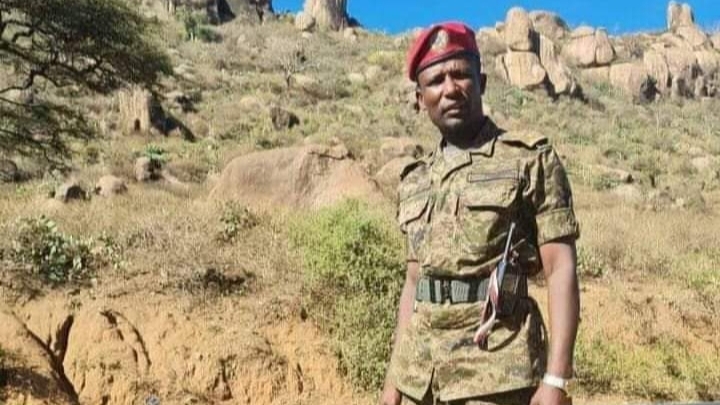 News: At least 26 security officials have been killed on the Amhara Oromia border. Local officials of the two regional states have issued conflicting statements about the clashes involving security forces and militias from both neighboring regions of Ethiopia.
According to Oromia local government officials, a convoy of Oromia govt-backed militia and Federal Police was ambushed in Fentale woreda of the Oromia region. The attackers were members of Amhara regional forces and Amhara Fano militia, claim the Oromia officials. Abdisa Ifa, a top commander of the Oromia militia was killed in the attack. A total of 26 security officials were killed including two officials of the Federal Police.
Fentale woreda is situated in the Eastern Shewa zone of the Oromia region. It shares a border with the Amhara region. Last year in this zone, more than a dozen Kereyu Oromo elders were extra-judicially killed by the Oromia security forces. Read more…
Amhara local government officials have shared a different account of the incident. According to them, the incident happened in Minjar Shenkora woreda of the Amhara region. Minjar Shenkora shares a border with the Oromia region. The administrator of the Minjar Shenkora woreda, Tadesse Bosset, said in a statement, "an organized armed group armed with heavy weaponry launched an attack in Amorabet kebele killing and injuring several people". Tadesse claims that attackers were from the Oromia region that entered the Kebele through the neighboring Fentalle woreda and the onslaught took place on 29 March, at 1:00 PM local time. But Tadesse has not shared any details about the number of civilians killed or injured.
Oromia region's Fentale woreda and Amhara region's Minjar Shenkora woreda are close to the strategic Ethiopia-Djibouti road. The road, which is Ethiopia's main highway, remained closed for hours due to the exchange of fire between the rival forces.
Tensions have been rising on the Amhara Oromia border for months. Recently, Amhara Fano militia and Oromo armed groups have been accused of being involved in ethnic violence in border areas.
News about civilians belonging to both Amhara and Oromo ethnic groups being displaced from Oromia-Amhara border areas have been coming in for months, if not years. But in recent months, Amhara Fano militia and Oromo armed groups have stepped up their armed presence in the border areas which is leading to an increase in ethnic violence.