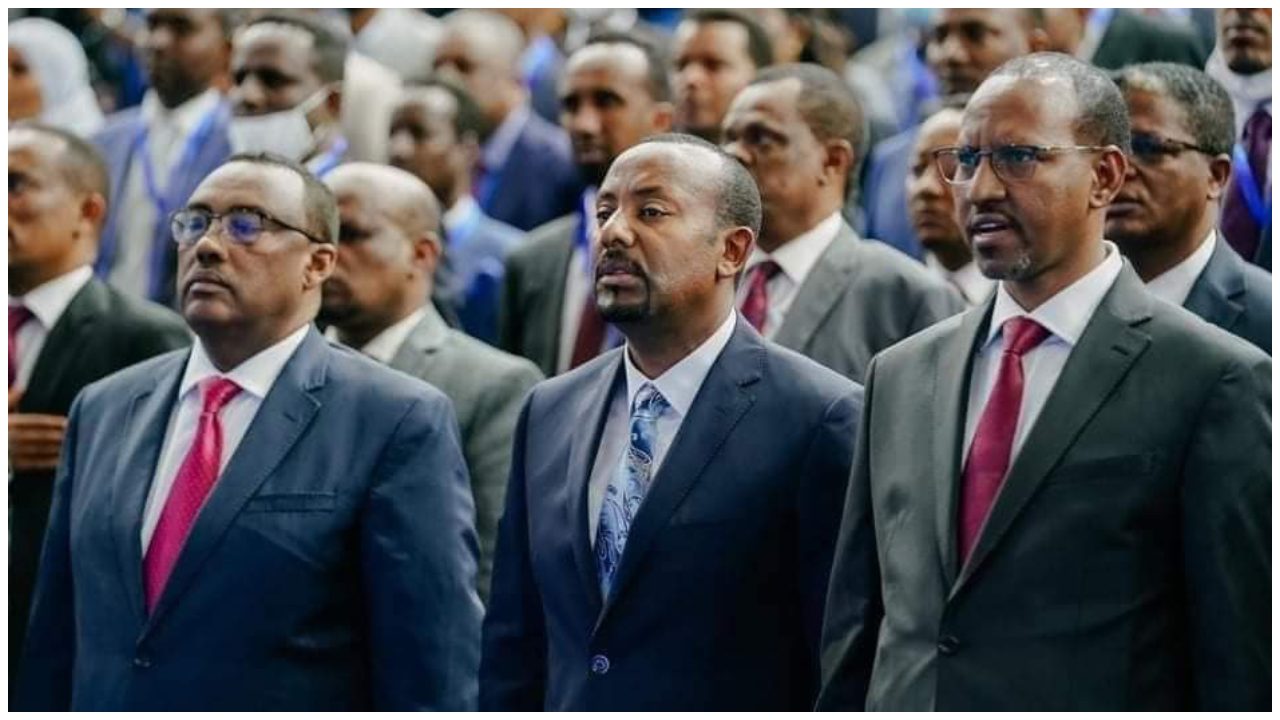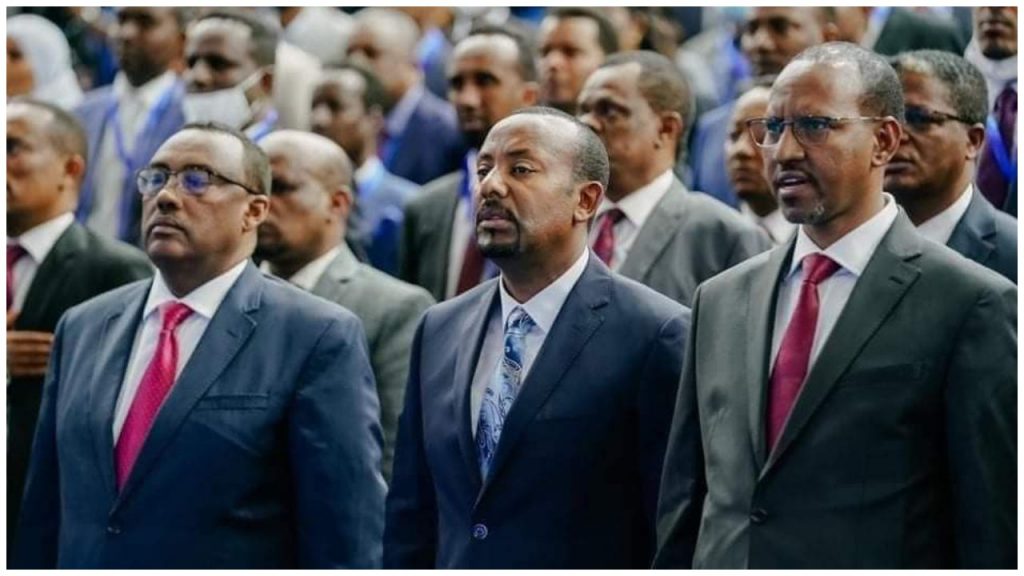 The political alliance between Amhara political elite and Ethiopian Prime Minister Abiy Ahmed is starting to weaken.
Ethiopian Prime Minister Abiy took office in 2018. His predecessor Hailemariam Desalegn was from EPRDF. Ethiopian People's Revolutionary Democratic Front (EPRDF) ruled Ethiopia from 1991 till 2018. At the start of 2018 after massive protests in the Oromia region, Hailemaraim Desalgen had to quit.
Prime Minister Abiy Ahmad is from the Oromia region of Ethiopia. He was nominated for the PM position by the Oromia region-based Oromo Democratic Party (ODP) in 2018. Ironically OPD head Lemma Megersa could not be nominated for the PM slot as he was not a member of parliament.
Oromo is the largest ethnic group in Ethiopia followed by Amhara. But in recent decades Tigrayans and Amharas have been two major players in the corridors of power.
At the end of 2019, Prosperity Party (PP), a new political party, came into being. The party was led by PM Abiy. Amhara and Oromo parties, which were part of dismantled EPRDF, were merged into the Prosperity Party. Tigray People's Liberation Front (TPLF) chose not to be part of PP.
During and before the start of the Tigray conflict in November 2020, most of the Amhara and Oromo political elite led by Prime Minister Abiy remained united on 1-point agenda i.e. political containment of Tigray People's Liberation Front (TPLF).
But things changed after Tigray forces retreated from the neighboring Amhara and Afar regions last year at the start of December. Abiy-Amhara alliance saw its first setback at the end of December last year when Prime Minister Abiy's government halted the military operation and decided against entering Tigray.
The decision was opposed by Amhara hardliner groups and diaspora members who wanted to strike a decisive blow to Tigray through a military operation into Tigray.
The alliance received 2nd blow in January this year when PM Abiy Ahmad's government released leaders of Tigray People's Liberation Front (TPLF). Top leaders of Tigray People's Liberation Front (TPLF) like Sebhat Nega, Kidusan Nega, Abay Weldu, Mulu Gebregzihaber, Abadi Zemu, and Kiros Hagos were granted amnesty and released from prison. Read more..
Again the decision did not go well. Some Amhara politicians and diaspora members including Andargachew Tsige and Tamagne Beyene opposed this decision.
Relations between Prime Minister Abiy's federal government and Amhara political elite further worsened after Amhara regional and Ethiopian Federal Army launched an operation to disarm the Fano militia. Several members of Amhara Fano militias have been killed in Gojjam and Wollo in the ongoing operation.
Amhara Prosperity Party leaders like Gedu Andargachew, the National Movement of Amharas (NAMA), and Eskinder Nega's Balderas party have opposed action against Fano.
The relationship has deteriorated so much that the Amhara Association of America (AAA) has announced to back the US House Foreign Affair Committee's HR-6600 bill which proposes stringent sanctions on the Ethiopian government and other parties to the Ethiopia-Tigray conflict.
Amhara activists are accusing the Ethiopian Prime Minister Abiy Ahmad of promoting Oromo interests. They say PM Abiy is working for Orumuma and he is against Amhara interests.
Amhara Prosperity Party seems to be splitting into Gedu Andargachew and Demeke Mekonen factions with the latter supporting PM Abiy's government. Gedu Andargachew faction is reportedly being sidelined on the regional and federal levels. Read more….
In another development, Prosperity Party, in its general assembly held last week, added another Vice Chairman to lead the party. Earlier PM Abiy was working as party Chairman and Amhara politician Demeke Mekonen as Vice Chairman. But last week, Adan Farah from the Somali region was also elected as Vice Chairman. The move is being seen as an attempt by Prime Minister Abiy to curtail the influence of the Amhara politicians on the Prosperity Party.
All these developments indicate that the political alliance between Amhara political elite and the Ethiopian Prime Minister Abiy Ahmad is crumbling fast.