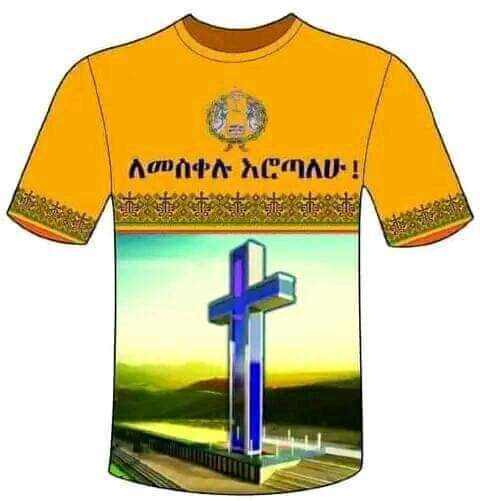 A road race is due to be held on Sunday in Addis Ababa, the Ethiopian capital. The race has been named " Run for the Cross". For 300 Ethiopian Birr, T-shirts are being sold to interested participants.
The race is being organized by a church situated in Addis Ababa. The church called Debre Inku Lideta Lemariam is Orthodox Tewhahedo Church. It is working on a project to construct the largest cross in Ethiopia.
A 64-meter high cross monument is under construction in the capital city. The project would have a museum and an international research center as well. The church authorities say that the project would help educate people about the history of the Ethiopian Orthodox Church.
The road race event due to be organized on Sunday is a fundraising event. The revenue generated will be spent on the construction of the giant cross monument.
Ethiopian Orthodox Church is the most influential religious institution in the country. Lately, the institution has been under fire from some sections, being accused of becoming involved in politics. Earlier this year, Tigray Orthodox Church announced to split with the Ethiopian Orthodox church accusing the latter of not doing enough to stop the Tigray war. In February this year, the Tigray region banned Mahibere Kidusan, a religious organization affiliated with the Ethiopian Orthodox Church. Read more..
A 17-month long civil war and ongoing drought in the Somali and Oromia regions have created a humanitarian crisis in Ethiopia.
While millions of Ethiopian birrs are being spent on the construction of a cross, millions across Ethiopia are in dire need of food. World Food Program Ethiopia (WFP) and other aid agencies estimate that 15 million Ethiopians are in dire need of food aid.