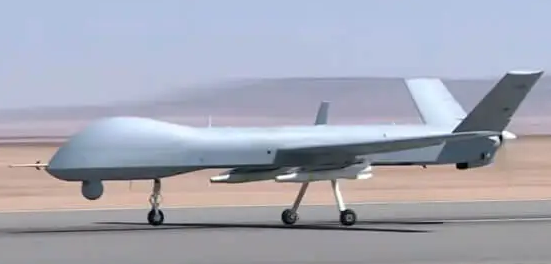 Ethiopia Tigray conflict which started more than a year ago continues unabated. Though the intensity of fighting has reduced significantly, the hostilities are far from over. The deadly civil war has gone through several phases. This phase involves fighting on Tigray borders and air attacks on Tigray. International pressure is mounting on the Ethiopian government to stop airstrikes and drone strikes on Tigray. Will the Ethiopian government stop its air attacks on Tigray?
What is the target of airstrikes?
Why is the Ethiopian air force conducting drone attacks and airstrikes on Tigray? The Tigray government claims that civilians in Tigray are the targets of these airstrikes. UN Human Rights Body, two days ago, said that 108 civilians had been killed in airstrikes on Tigray this month while more than 70 were injured.
The Ethiopian government does not issue any statement about the airstrikes. But government-backed news outlets say that Tigray forces, their training camps, arms depots, etc are being targeted.
Civilian casualties in the ongoing air attacks are being confirmed by aid workers who are working on the ground. But it would be erroneous to conclude that Ethiopian drones and bombers are only hitting civilians.
Civilian casualties are due to poor intelligence and imprecise strikes. While Ethiopia is using its SU 27 fighters as bombers, the strikes are likely to be not very accurate.
Which places in Tigray are being hit?
The air attacks which have been carried out on Tigray within the last 2 months indicate that the Ethiopian air force is hitting all major towns and cities of Tigray. It would be appropriate to point out that fighting is being reported in or near most of these targeted places.
Korem, Alamata, Maychew, Hiwane, Samre, Mekelle, Dedebit, May Tsebri, Aksum, Shire, Mlazat are some of the places hit in the recent weeks. Most of these places are not far away from those areas where clashes are going on between Tigray and Amhara, Tigray and Afar, or Tigray and Eritrea forces.
International outcry against continued air attacks
International pressure upon the Ethiopian government is mounting to halt its air operations. Antonio Guterres UN Secretary-General, Joseph Borrell EU's High Representative this week urged the Ethiopian government to stop airstrikes in order for an inclusive political process to start.
Yesterday Canadian Prime Minister Justin Trudeau spoke with Prime Minister Abiy Ahmad. The issue of continued airstrikes on Tigray came under discussion.
New US envoy to the Horn of African, David Satterfield, is due to arrive in Ethiopia next week. According to a statement issued by US State Department, Satterfield will engage the Ethiopian government to end airstrikes on Tigray.
Why the Ethiopian government is not stopping air attacks
One of the factors behind no respite in air attacks on Tigray is that the air attacks are linked to the battlefield situation on the ground. As long as clashes and fighting are going on, airstrikes will continue. Ethiopian government last month announced to suspend its military operations, saying that its forces will not enter Tigray.
But on the Tigray-Afar border, Tigray-Eritrea border, and Tigray-Amhara border, heavy clashes are in progress. Tigray forces are trying to take back western Tigray (Himora, Welkait, Tsedege) and intense fighting in Welkait to the west of the Tekeze river is being reported.
The Ethiopian government forces do not seem to be stopping airstrikes on Tigray as long as there is no announcement of a ceasefire by both sides. While Tigray forces are on the back foot, the Ethiopian government is trying to weaken Tigray militarily as much as possible.
In order to put an end to airstrikes on Tigray, armed hostilities need to be stopped first. Local, regional, and international players should try to make warring factions sit and negotiate a ceasefire. Otherwise, drone strikes will continue and civilians in Tigray will keep on facing the consequences of this deadly conflict.