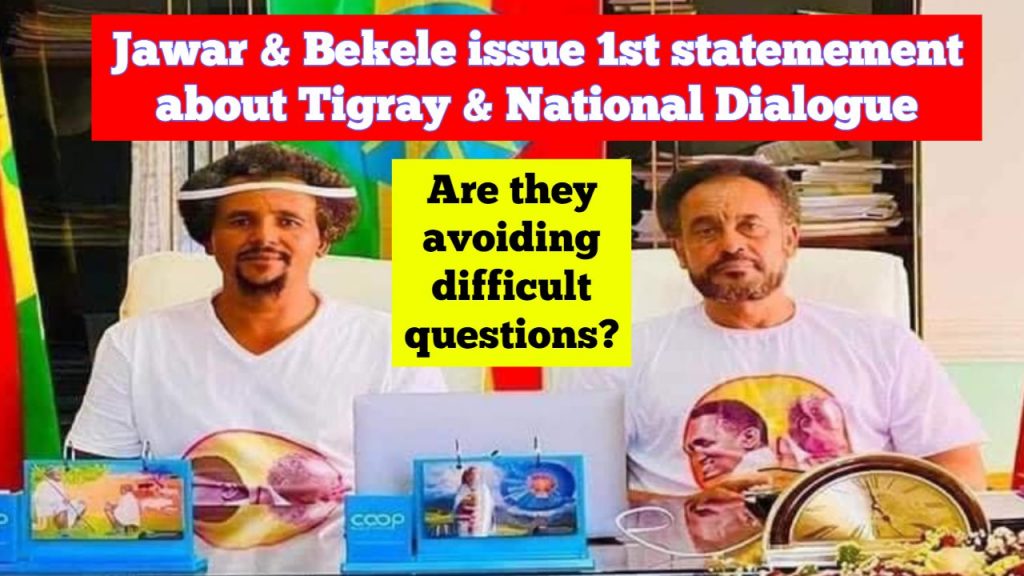 Ethiopia: Released Oromo leaders Jawar Mohammed & Bekele Gerba have issued a statement. Three days ago, Ethiopian Prime Minister Abiy Ahmad announced the release of prominent Oromo and Tigray leaders. Jawar Mohammed, Bekele Gerba, Hamza Borena, Dejene Tafa, and other key leaders of the Oromo political party Oromo Federalist Congress (OFC) were released.
Former top leaders of Tigray People's Liberation Front (TPLF) like Sebhat Nega, Abay Weldu, Kiros Hagos, Mulu Gebregzhiber, and Abadi Zemu were also released.
In a statement, the Ethiopian government attributed the release of the politicians to a desire for peace and reconciliation in Ethiopia.
Before his imprisonment in July 2020, Jawar Mohammed was seen as a serious challenger to Ethiopian PM Abiy Ahmad's desire for a new term. After the imprisonment of Oromo leaders, Oromo Federalist Congress (OFC) and Oromo Liberation Front (OLF) boycotted last year's National Election. PM Abiy Ahmad's Prosperity Party ran almost unopposed in Oromia, the largest region of Ethiopia. PM Abiy Ahmed's Prosperity Party (PP) easily won more than two-thirds majority and in October 2021, PM Abiy took oath for another term.
Main points in the statement
After the release of Oromo leaders, speculations were going around about their next political strategy. Does the newly released statement address important political questions?
In the statement, Oromo leaders say that they were unlawfully imprisoned. Their only crime was that their party OFC posed a serious political challenge to the ruling Prosperity Party. They have called for a negotiated solution to ongoing conflicts in Oromia, Tigray, and Benishangul Gumuz. They urged external forces, especially countries of the Red Sea, to exert their influence for the start of talks and cessation of hostilities in Ethiopia.
Oromo leaders have demanded a reliable and thorough investigation into the killing of Oromo singer Hachalu Hundessa who was murdered in June 2020.
An important unanwered question
An important question has been left unanswered by the released Oromo politicians. Do they recognize Ethiopian PM Abiy Ahmed as legitimate Prime Minister of Ethiopia? Do they recognize June 21 election which their party boycotted? If they do not recognize June 21 National election, will they start any political or legal battle to remove the government which was formed as a result of the election?
It seems that the Ethiopian government released the Oromo leaders after getting some assurances from them. From the statement, it is very clear that the released Oromo leaders will be part of the upcoming National Dialogue. It is equally clear that they are not going to launch any political or legal battle against Ethiopian Prime Minister Abiy Ahmad's government in the coming days.