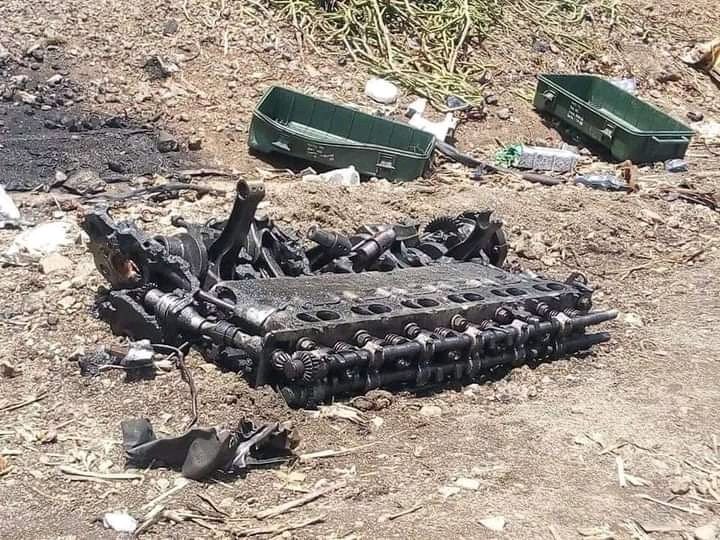 After Tigray, Amhara is the worst-hit region due to the ongoing Tigray conflict. The infrastructure damage suffered by the region is only the tip of the iceberg.
After Tigray People's Liberation Front (TPLF) was ousted from Addis Ababa in 2018, the Amhara-Oromo alliance along with other regional parties formed Prosperity Party (PP). TPLF led EPRDF alliance, which ruled Ethiopia from 1991 to 2018, was dismantled. New Prime Minister Abiy Ahmad, though from Oromia, was seen as a close ally of Prosperity Party leaders from the Amhara region.
Tigray which, despite being a smaller region, had enjoyed a lion's share in Ethiopian politics, rebelled. It conducted regional elections in September 2020, which were rejected by the Ethiopian federal government. A decision was made to strike a final blow to TPLF's aspirations to reach Addis Ababa . Ethiopian federal and regional forces launched a military offensive on Tigray in November 2020 hours after Tigray forces stormed Ethiopian Northern Command bases situated in Tigray.
Amhara region actively backed the Ethiopian federal government's military offensive on Tigray. It wanted to take back disputed territories in the southern and western parts of Tigray. By December 2020, Amhara regional forces had taken control of disputed southern and western Tigray. Tigray's political and military elite had been pushed into Tembien mountains.
Everything seemed going according to the plan until Tigray forces started a counteroffensive on the Amhara region in July last year. Amhara regional forces had to withdraw from Korem, Alamata, and other main towns of southern Tigray. Western Tigray is under tight Amhara control partly owing to the presence of the Eritrean military supporting Amhara soldiers there.
Tigray forces retreated from the Amhara region in December last year. What Tigray forces left in the Amhara region can be summed up in three words: Deaths, Displacements, and Destruction.
Hundreds were killed and thousands displaced during TDF's military offensive on Amhara. Schools, hospitals, and government buildings were damaged and looted. Tigray has been under siege by federal and regional forces since the start of this conflict. During the retreat, Tigray forces tried their level best to take as much as they could from the Amhara region.
Most of the displaced Amhara civilians have returned to their homes. But according to Amhara government estimates, it would take several years to complete the process of rehabilitation and reconstruction.
The region is gripped by internal security challenges too. The regional forces are facing resistance in their efforts to control Fano militia. Fano militia claims to have played the most important role in pushing Tigray forces out of the region. The militia, which consists of several loosely organized armed groups, is resisting government efforts of disarmament. Several Fano militia members have been killed in shootouts with security forces in recent days. Read more..
Tigray forces are still in control of some areas in Wag Himora and North Gondar zones of the Amhara region. Western Tigray, the only territorial gain of Amhara region, is in jeopardy. Tigray forces want to take back this western part to open a corridor with Sudan.
While indirect talks are underway between Tigray regional and the Ethiopian federal government, Tigray forces have stepped up new recruitments. Military preparations are in full swing. In case of failure of talks, a deadly battle for the control of western Tigray is on the cards.