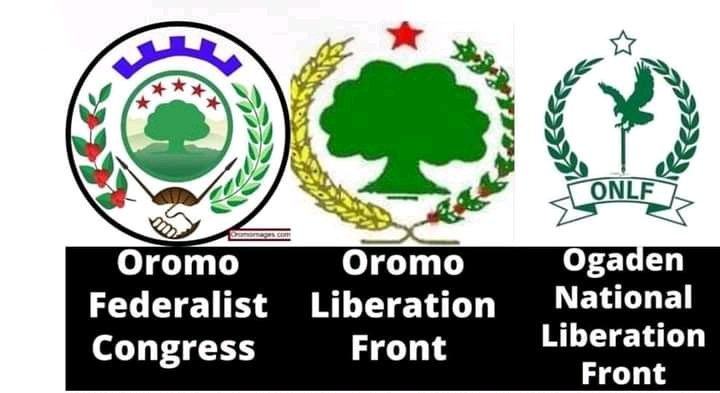 Ethiopian National Dialogue is off to a bad start. Three political parties have rejected the 1st phase of the National Dialogue process.
House of Peoples' Representatives (HOPR) today released a list of 42 potential National Dialogue Commissioners. The 42 names have been proposed by the public and finalized by the HOPR. Out of them, 11 will be chosen after receiving public feedback. The 11 Commissioners will start the process of National Dialogue.
Three main political parties seem to have rejected the 42-member list, calling the process partial and faulty.
Before the release of the list today, the HOPR speaker, Tagesse Chafo, invited the Oromia-based political party Oromo Federalist Congress (OFC) officials for their input. But OFC party officials declined the invitation.
Another Oromia-based political party Oromo Liberation Front (OLF) was not invited by the speaker. Daud Ibsa, Jal Abdi Regasa, Colonel Gemechu Aboye, and others leaders of the OLF have not been released by the government so far.
Somali-region-based Ogaden National Liberation Front (ONLF) has already rejected the process of selection of National Dialogue commissioners.
The Ethiopian government at the start of last month released some politicians from jail. Oromo politicians like Jawar Mohammed, Bekele Gerba, Hamza Borena, Dejene Tafa from Oromia region were released. Some leaders of Tigray People's Liberation Front (TPLF) like Sebhat Nega, Abay Weldu, and others were also released. The government said that the politicians were released for the upcoming National Dialogue. But the start of inclusive political dialogue with the participation of all stakeholders seems to be an uphill task. Read more
Oromo Federalist Congress and Odagen National Liberation Front want a transparent and impartial process for the selection of Dialogue Commissioners. They want some international or local body to oversee the process. They do not want any role of HOPR or other government bodies in the process.
Oromo Liberation Front (OLF) has been calling for the release of its leadership. Without their release, OLF's participation in the dialogue does not seem very likely.
Tigray-based Tigray People's Liberation Front (TPLF) is not part of the process either. The party was designated a terrorist organization in May 2021.
It seems that for an inclusive, credible, and independent National Dialogue, Ethiopian Federal Government will have to address the concerns of major political parties in the Oromia, Tigray, and Somali regions of Ethiopia.