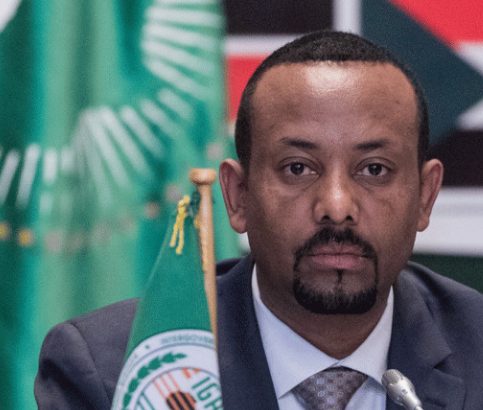 Ethiopian Prime Minister Abiy Ahmad last night announced the release of several Oromo and Tigray leaders who have been in prison for more than a year. Oromo leaders like Jawar Mohammed, Bekele Gerba, Hamza Borena and Dejene Tafa have been released. The founder of the Balderas party, Eskiner Nega, has also been set free.
Apart from Oromo politicians, some top TPLF leaders are also going to be released. According to a statement issued by the Ethiopian government, several leaders of the Tigray People's Liberation Front (TPLF) are also going to be released. Among these TPLF leaders are:
Sebhat Nega ( one of the founding members of TPLF).
Kidusan Nega (Sebhat Nega's sister)
Abiy Weldu (Former President of Tigray region)
Kiros Hagos
Abadi Zemu
Mulu Gebregziaber
Ethiopia celebrated Christmas yesterday on January 7. While congratulating Ethiopians on Christmas, Prime Minister Abiy Ahmad announced the release of these prisoners and called for National Unity and Reconciliation.
But since PM Abiy Ahmad's announcement, a debate is ongoing about his real intentions. Does he really want to seek peace? Is he sincere in his efforts to start a national dialogue? Is he just trying to hoodwink the international community which has been urging Ethiopia to launch an inclusive political dialogue to put an end to ongoing Tigray and other conflicts in a peaceful manner?
In the ongoing Tigray conflict, the Amhara region is a key player. Amhara leaders have been accusing TPLF of having annexed Amhara lands and Amhara regional forces and militias are actively participating in continued fighting on the Tigray Amhara border.
Several Amhara diaspora members and social media activists have been lashing out at the Prime Minister since last night when the news about TPLF prisoners' release came out. Tamagne Beyene and Andargechew Tsege- two prominent members of the Amhara diaspora, in their statements rejected the decision. They say the decision to release "Woyane Criminals" will have devastating consequences.
Some social media activists have also strongly criticized the decision to release TPLF leaders. They called into question the intent of Ethiopian PM Abiy Ahmad and Amhara government leaders to defend the Amhara people.
So far no major Amhara leader, part of the Ethiopian Federal Government, has rejected TPLF leaders' release. Prosperity Party leaders from Amhara region like Demeke Mekonen, Yikal Kifale and Agegnehu Teshager and silent. It means that the main leaders of the Prosperity Party, the party in power in the Amhara region and in the center led by Prime Minister Abiy Ahmad, are onboard with the Prime Minister.
The biggest challenge for PM Abiy in the way of engaging TPLF politically would be how to appease hardliners in the Amhara region and his friend, Eritrean ruler Isaias Afwerki. Some Amhara Fano militia members, opposition parties' members, some members of the diaspora, and social media activists do not seem to be happy with the upcoming release of Tigray leaders.
Tigray has not welcomed PM Abiy's gesture so far. Instead, Tigray-backed news sources say that continued drone strikes and airstrikes on Tigray prove that Prime Minister Abiy is not sincere in finding a peaceful solution.
Though the release of some old and dysfunctional TPLF leaders does not seem to be a huge breakthrough, this is the first window of opportunity towards a negotiated solution to the armed Tigray Ethiopian conflict. Instead of rejecting it altogether, Tigray should reciprocate this move by announcing some similar confidence-building measures.
Thousands of Ethiopian government soldiers were taken prisoner by Tigray forces during the course of this war. Some of these prisoners could be released as a gesture of peace from Tigray.
The Ethiopian government will have to stop drone attacks and airstrikes on Tigray. Otherwise, the release of some TPLF leaders will not be seen as a genuine effort to seek peace.