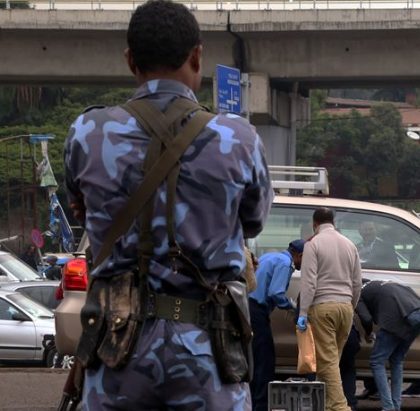 Oromia news: Police have arrested two suspected individuals in connection with the Keryeu elders murder case. The state police commissioner, Girma Gelan, has confirmed the arrest.
At the end of November last year, more than a dozen civilians were killed in the East Shewa Zone of the Oromia region. Among the killed were elders of the Kereyu Oromo group. Kereyu is a sub-group of the Oromo ethnic group.
Oromia regional government in its statements has been accusing an armed group of being behind the incident. Oromo Liberation Army (OLA) has been accused since then by the Oromia government of having murdered the Kereyu Oromo elders.
Immediately after the incident, Oda Tarbii, spokesperson of OLA had issued a statement. In the statement, OLA denied the incident. It said that Kereyu Oromo elders were extrajudicially murdered by Oromia regional security forces.
EHRC Report
However, two days ago, Ethiopian Human Rights Commission (EHRC) released an investigative report about the incident. According to evidence gathered by the commission, 14 members of the Kerele Monastery were arrested by Oromia regional government security forces and taken to a forest, where they were brutally shot and killed by local authorities. Read more
The report added that the motive for the killings was the day before the massacre, on November 21, 2014 ( Ethiopian calendar), regional security forces from the region, zonal and Fentale woredas went to different kebeles of Fentale woreda for meetings. The forces came under an armed attack and 11 members of the Oromia Special Forces were killed and nine others were injured in the attack.
Eyewitnesses told the commission that the next day at least 100 Oromia Special Forces and regular police uniformed security personnel went to the area where the monks were staying. The security forces then took 39 people with them. Dead bodies of 14 of them were later found nearby.
The Oromia regional government, which has been accused by security forces of carrying out the killings, has not yet commented on the commission's report.
While the Ethiopian Human Rights Commission is pointing its finger at Oromia security forces, Deputy Commissioner of Police Girma Gelan says the suspects arrested are not members of the regional police.