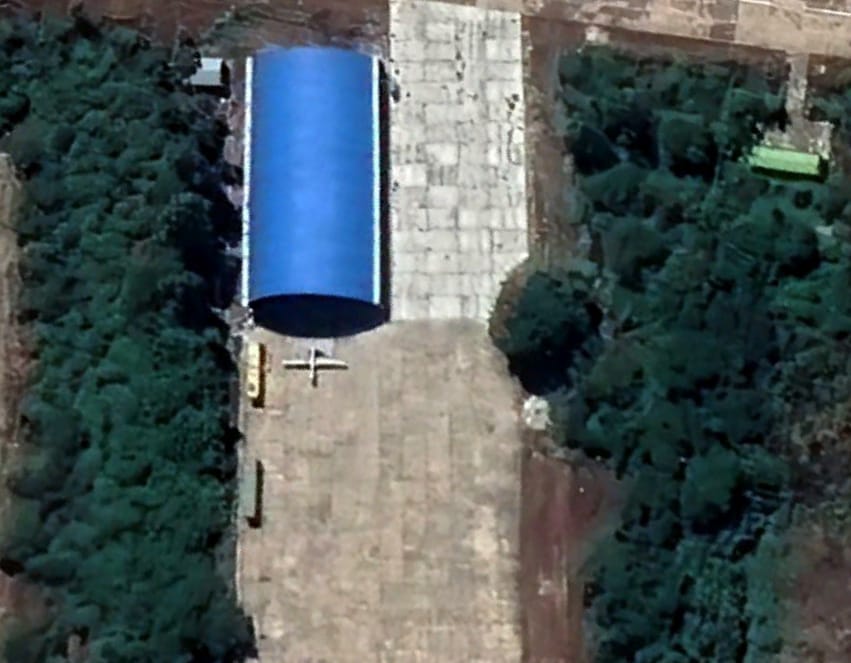 Ethiopia: Satellite images, being shared on social media platforms, show combat drones newly purchased by the Ethiopian government. Satellite images, commercially available, show Chinese Wing Loong 1 drones parked at Ethiopian air force base in the Oromia region of Ethiopia.
Reportedly Ethiopia purchased these Wing Loong 1 drones a few weeks ago. In the pictures at least 1 Wing Loong 1 combat drone and 1 Ground Control Station (GCS) can be seen parked at Harar Media Ethiopian Air Force base in Oromia.
Ethiopian forces are using combat drones in the ongoing fighting, confirmed by several independent sources. Now Ethiopian government is in possession of at least 3 types of combat drones i.e. Mohajer 6 Iranian drones, Wing Loong 1 Chinese drones, and Turkish TB-2 drones. The presence of Turkish tb-2 in Ethiopia has not been visually confirmed so far, but most experts claim that within the past few days, Ethiopia has received 1st batch of Turkish tb-2 drones.