Opposing rallies were taken out in Washington DC today. In connection with World Human Rights Day (December 10), massive rallies were held in front of the US State Department today.
Pro Ethiopian government individuals and organizations held a #NoMore rally demanding that the US government and media must stop backing Tigray People's Liberation Front and TPLF be held accountable for human rights abuses committed in Ethiopia.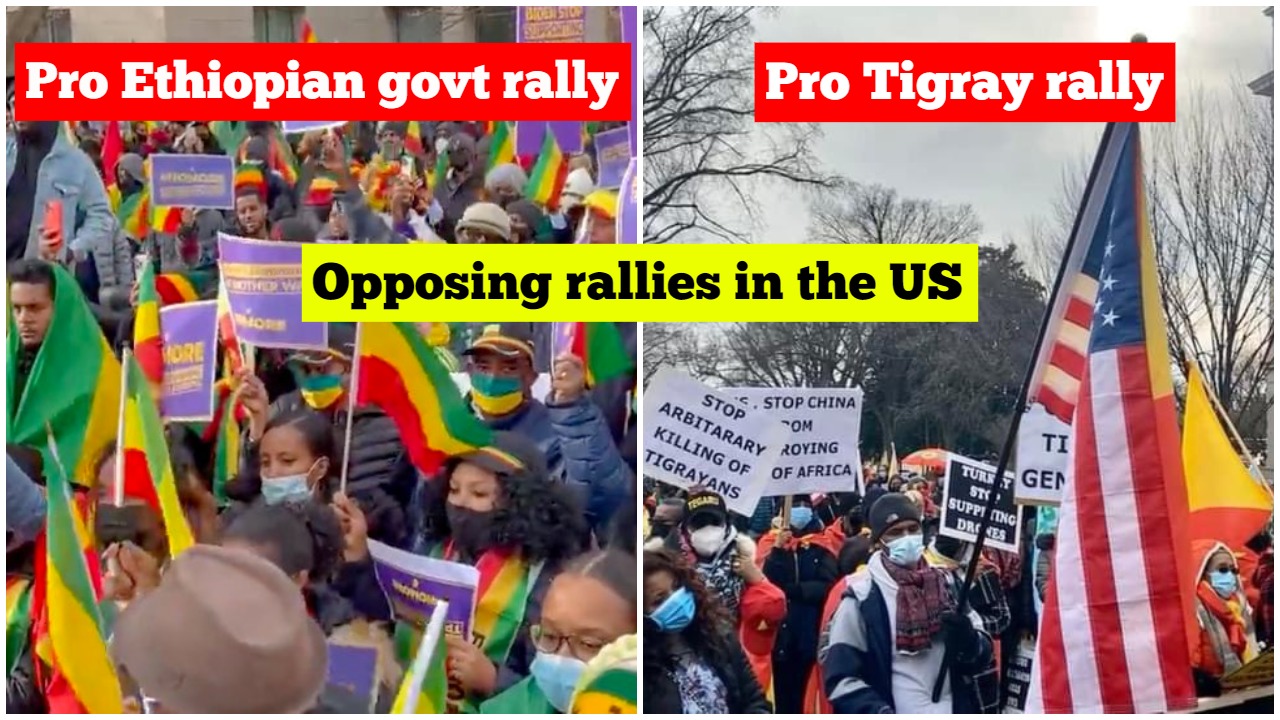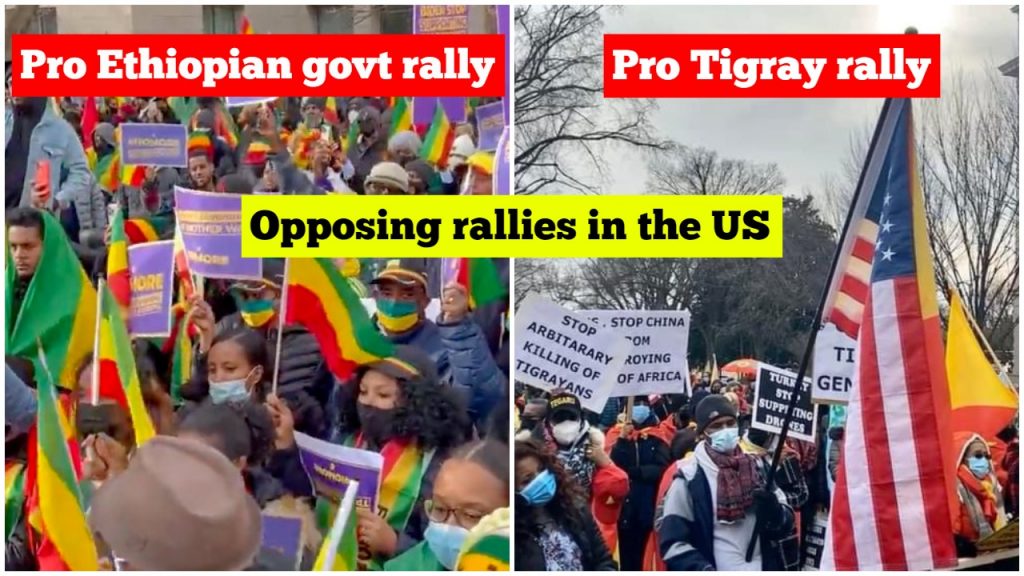 Tigrayans and Oromos also held a rally in front of the US State Department. They called upon the US government to designate war crimes committed in Tigray as genocide and urged the American government to stop Turkey, UAE, and Iran from supplying the Ethiopian government with combat drones.
It seems that the Ethiopia Tigray war is being fought not only in Ethiopia but also on the streets of the US. Ethiopian, Eritrean governments and Tigray Regional government have been mobilizing diaspora to hold demonstrations in foreign countries.