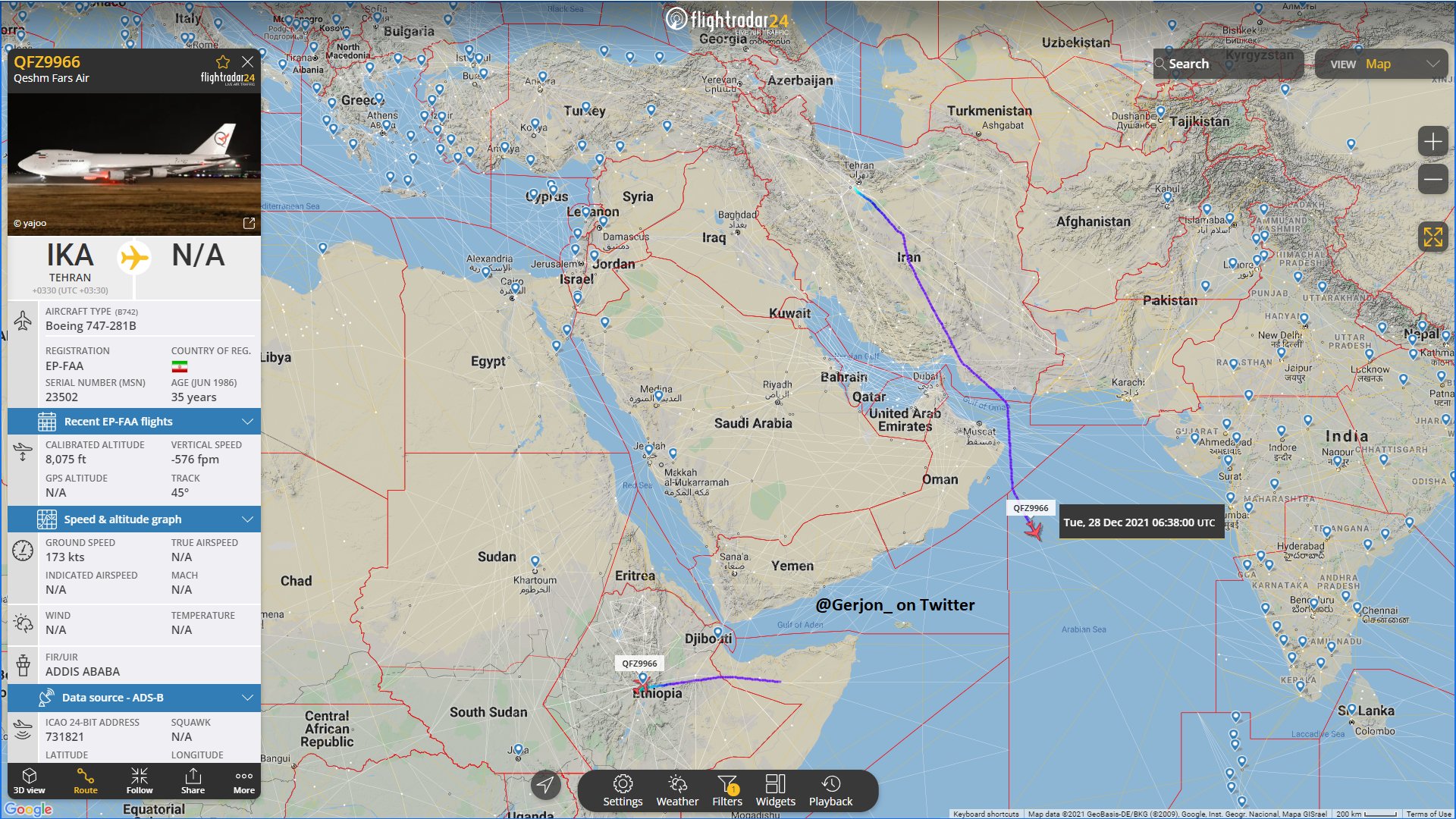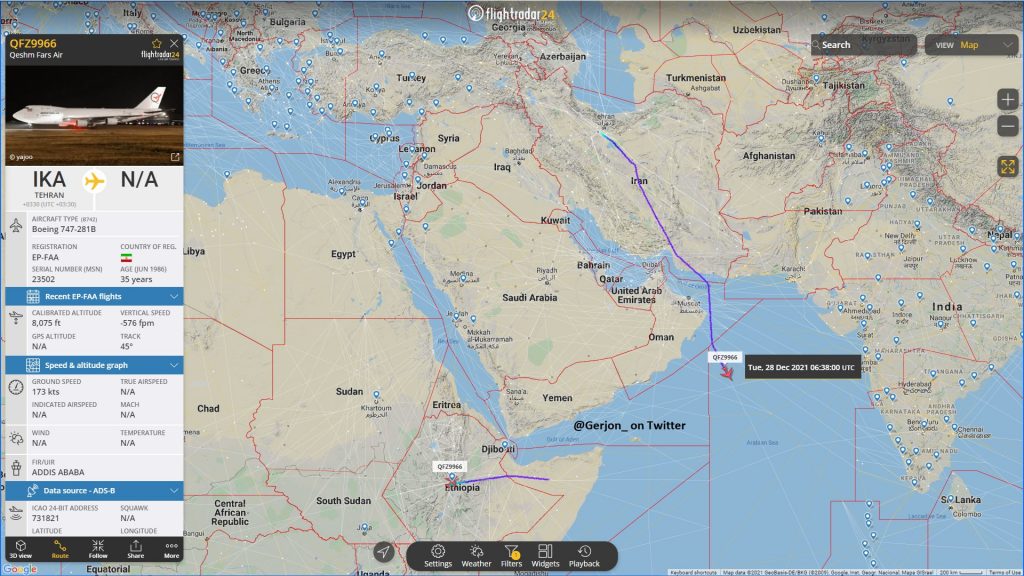 Iran seems to have resumed supplies to Ethiopian military. Since the start of Ethiopia-Tigray war in November 2020, three Middle Eastern countries have been accused of supplying Ethiopian government with weapons including drones. The three countries are the United Arab Emirates, Turkey and Iran.
Most experts agree that Turkey has provided Ethiopian government with tb-2 drones while UAE has supplied Chinese Wing Loong 1 drones. Around 118 cargo flights between United Arab Emirates and Ethiopia have been seen since August 2021. But within the last two weeks, cargo flights to Ethiopia from Turkey and UAE have halted.
Iran reportedly supplied Ethiopian government with Mohajer 6 drones in August this year. But after the start of cargo flights from Turkey and UAE, flights from Iran stopped. However it seems that now cargo flights between Iran and Ethiopia have resumed. Within the past one week, two Iranian cargo flights landed in Ethiopia.
In total since August this year, 16 Iranian cargo flights arrived in Ethiopia. Most experts agree that these flights were carrying weapons.
An aircraft tracker and image analyst, Gejron, has compiled a list of cargo flights between Ethiopia and thee Middle Eastern countries i.e. Iran, Turkey and the United Arab Emirates. His compiled data shows that Iran has resumed suspicious cargo flights to Ethiopia.
Air crafts of two Iranian airlines Fars Air Qeshm and Pouya Airlines have been seen flying between Iran and Ethiopia within the last 5 months. Both the airlines are under sanctions from US government. US government imposed sanctions on the 2 airlines accusing them of supplying weapons to Iran-backed militias in Syria and Lebanon.