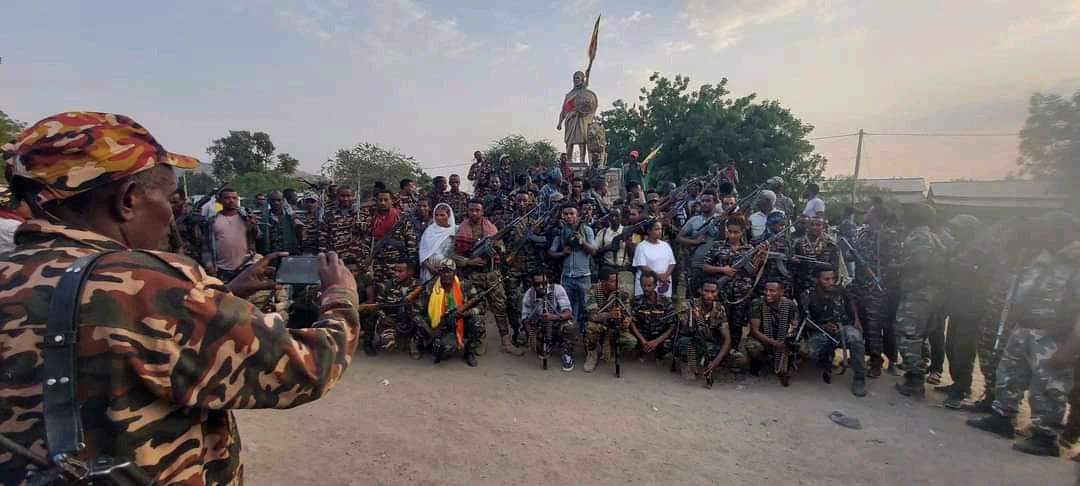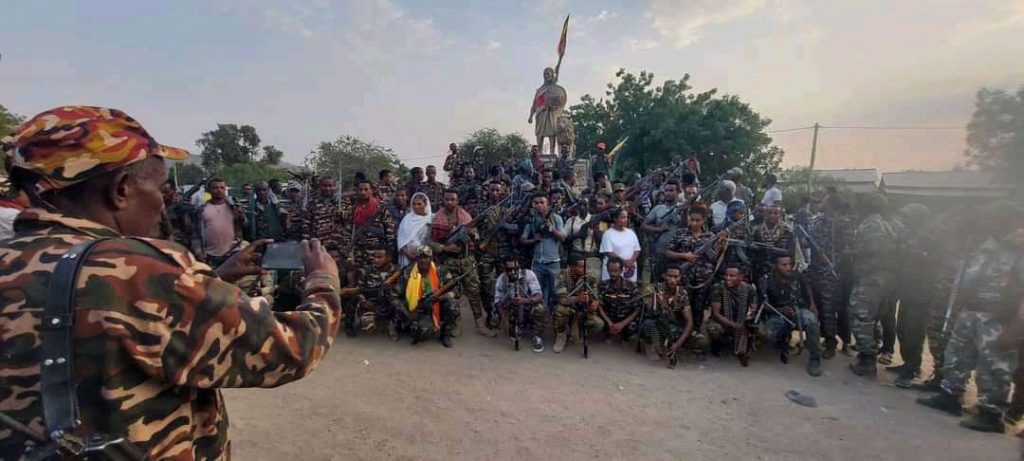 An armed militia based in the Amhara region of Ethiopia has held its first joint meeting. Popularly known as Fano or Fano Amhara met in Qwara woreda of the Amhara region a few hours ago.
This is the first joint meeting of the militia. Amhara Fano, formed more than three decades ago, came under the spotlight during the ongoing Tigray conflict. The organization takes credit for pushing Tigray forces out of the Amhara region last year.
But since the military retreat of Tigray forces from the neighboring Amhara region, the militia has been under pressure. Fano Amhara has no central organisation. Multiple Fanos are operating in different parts of the Amhara region. Local commanders are in charge of these Fano factions.
National Intelligence Agency of Ethiopia (NISS) is calling for action against loosely organized but armed Amhara Fano militia. Temesgen Tiruneh (NISS) has been under fire from Fano supporters for his suggestion that the militia should come under government control.
Yesterday's meeting was held in Qwara woreda which is in the North Gonder Zone of the Amhara region. Qwara was selected as the venue due to its historic significance. The woreda is the birthplace of Ethiopian Emperor Tewodros.
Fano factions from Gojjem, Gondar, Jawi, Mulat Adnon Fano, Aysheshm Fano took part in the meeting. A Fano group, led by its commander Gemechu, from the neighboring Benishangul Gumuz region of Ethiopia joined the meeting too.
Fano Amhara meeting participants deliberated upon several key points including the need for central leadership, internal unity, displacement and killings of Amhara ethnic community members, and funding issues.
No central leadership of Fano Amhara was announced at the meeting.
While Ethiopian Federal Government wants to control the Fano militia, Amhara regional government has made it clear in its statements that the militia will be further strengthened and expanded and it will not be disarmed. Read more…
Two days ago, German DW TV showed Amhara Fano fighters being trained and armed in Lalibela city of the Amhara region. The TV report showed armed young boys and girls being sent to the Tigray-Ethiopia border where fighting between Tigray and Amhara forces is still going on.