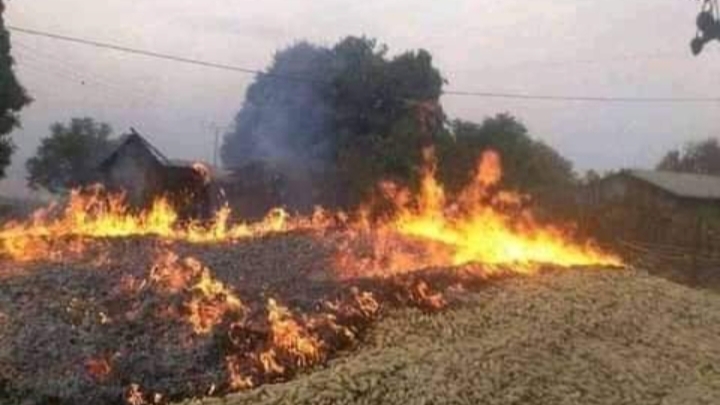 At least four members of the Qemant ethnic group have been killed in the North Gondar zone of the Amhara region. The incident happened in Daza Kebele of Chilga town.
The Qemant or Kemant are a small ethnic group in northwestern Ethiopia specifically in Gondar, Amhara Region. They are related to the Agaw people in Ethiopia.
Their population in Ethiopia is reported to be 172,000, according to the 1994 national census. The latest available national census, the one performed in 2007, does not list them as a separate group.
Only a few hundred people still speak Qimant, and it is considered endangered, as most children speak Amharic; likewise, adherence to the traditional religion has dropped substantially, as most of the population has converted to Christianity. Converts often consider themselves to have become Amhara.
Kemant-Amhara ethnic clashes have been going on for years in areas close to Gondar. Amhara region forces and Ethiopian National Defences forces have conducted several military operations against Qemant fighters in past years.
After Tigray forces entered the Amhara region last July, Qemant-Amhara tensions reignited. Amhara forces and the Ethiopian army accused Qemant fighters of conspiring with Tigray forces. In a military operation last year, hundreds of Qemant were arrested who are still in prison including members of Kemant Democratic Party.
Reportedly on February 7, 2022, Amhara Regional Force and Ethiopian National Defence Force carried out a joint operation in Daza Kebele of Chilga (Aykel) Woreda. During the operation, at least 4 members of a Qemant youth group were killed and several were injured.
The government forces set on fire several houses. Pictures of burning houses in Chilga are being shared on several social media sites.
Local sources have shared some names of the victims which include Getaw Mulu, Reda Mulu, Tekle Mulu, Gezahegn Tareke, and others.
Government forces accuse Qemant fighters of trying to start an armed uprising in the Amhara region. While Qemant community members accuse Amhara regional government of forcibly converting Qemants into Amharas.
With increasing activities of Amhara Fano militia across the Amhara region of Ethiopia, Qemant-Amhara tensions could further intensify in the coming days.