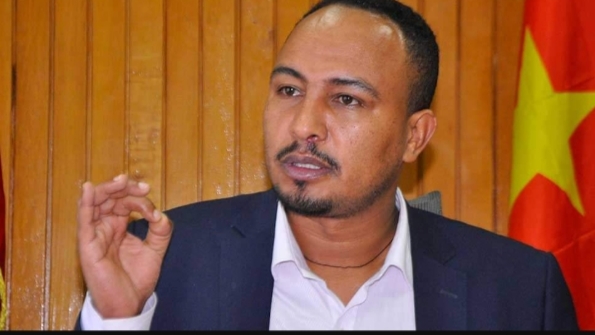 Amhara region has clarified its position on the Fano militia. The clarification has come amid rumors that the Fano militia is going to be controlled and disarmed by the government.
Gizachew Muluneh, Amhara Region spokesperson, spoke to journalists a few hours ago. He said that the Amhara region's position about Fano was unchanged.
Last week, Ethiopian National Security Council, the top Ethiopian security body, led by Prime Minister Abiy Ahmad held a meeting. The meeting was attended by PM Abiy Ahmad, all Regional Presidents, Field Marshal Berhanu Jula, Defence Minister Abraham Belay, Head of Ethiopian National Intelligence and Security Service (NISS) Temesgen Tiruneh, and others.
NISS Chief and Defence Minister briefed the participants about the country's overall security situation. Temesgen Tiruneh NISS chief recommended action against irregular organizations formed in the country due to the Ethiopia-Tigray war. Later he talked to the media. He said that some groups only fought on Facebook and YouTube and had no role in actual battle. He hinted at action against informal organizations. Read more
One of the most prominent irregular militias which came under the spotlight in recent months is the Amahara-based Fano militia. Fano was armed with small weapons in recent months. Its commanders and fighters actively supported Ethiopian Federal and Regional Forces on frontlines against Tigray Defence Force when TDF entered the two regions last July.
A few hours before National Security Council's meeting, top Fano commander, Zemene Kassie, said in a social media post that no one could tie his hands.
Amhara region spox Gizachew Muluneh has clarified in his talk that war has not ended and the Fano militia will not be disarmed. He said rumors have been going around about disarming of Fano since the meeting of the National Security Council. He categorically rejected the rumors saying the Amhara region's position on Fano is unchanged.