Ethiopian government state media claimed a few minutes ago that government forces have retaken a key town in the Afar region of Ethiopia. The name of the town is Chifra which is situated on the Afar-Amhara border. According to government media, Burka town, situated to the east of Chifra, has also come under government control.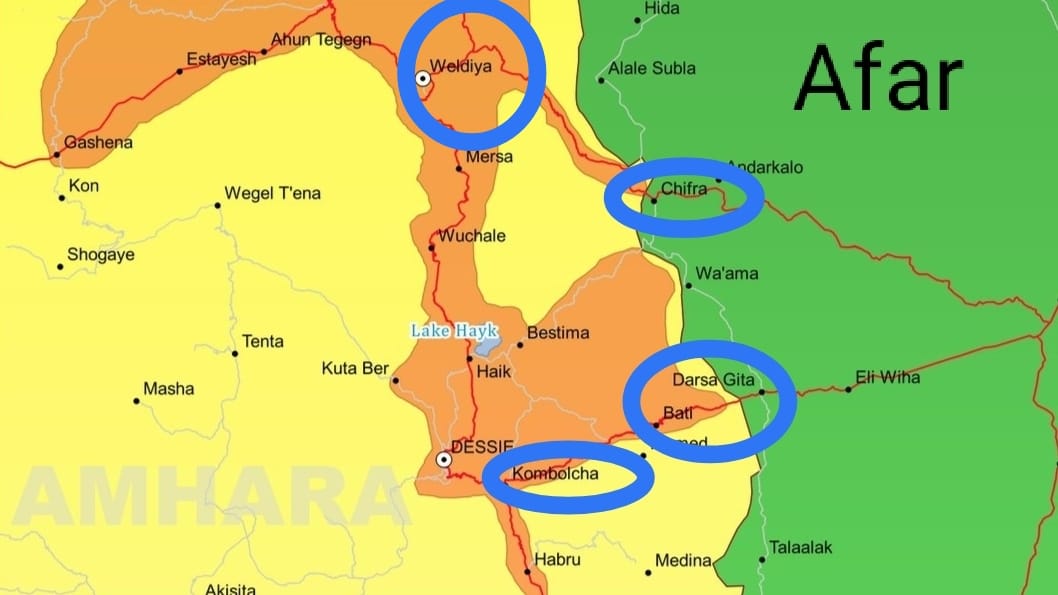 Ethiopian media further claims that federal forces have taken strategic mountains close to Bati town and federal troops are heading towards Kombolcha city.
Earlier in the day today, Ethiopian Prime Minister Abiy Ahmad shared his video clip from Kasa Gita town in the Afar region. In the video clip, PM Abiy had claimed that his forces were about to take control of Chifra and Bati towns too.
The Tigray government, so far, has not issued any official statement in this regard. It seems that Tigray forces have been pushed back from the Afar region into the Amhara region.