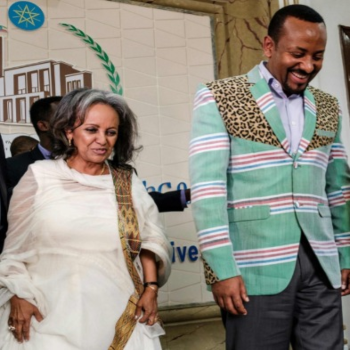 Ethiopian President Sahle-work Zewde has denied any disagreements with Ethiopian Prime Minister Abiy Ahmad. She has issued a statement saying that she fully backs the Ethiopian Prime Minister's policies.
Yesterday Africa Report, a news source, published an article claiming that President Sahle-work was not onboard with PM Abiy regarding the ongoing Ethiopia-Tigray conflict and that she feared from day one that PM Abiy's policies would land Ethiopia in trouble. The writer claimed that President Sahle-work Zewde could not talk publicly.
President Sahle-work Zewde, in her statement, says she does not know the journalist who wrote that article for Africa Report. She says she fully backs Prime Minister Abiy's Ahmad policies.