Ethiopian Federal and Regional Forces have launched large-scale counter-offensives against Tigray forces and Oromo Liberation Army on several fronts. On Monday, Ethiopian PM Abiy Ahmad announced to join his forces on the battlefield to lead from the front. Since then fighting has intensified and according to unconfirmed reports, Ethiopian Federal and Regional Forces have started counter-attacks on 5 major fronts.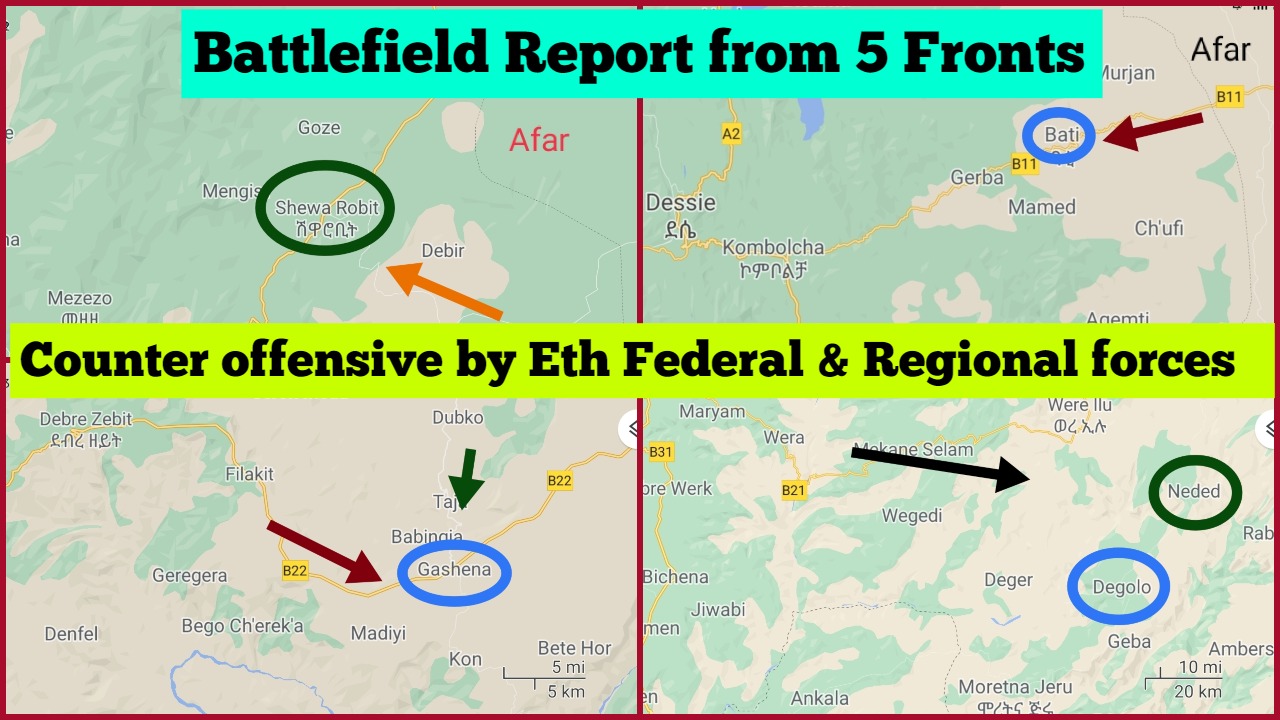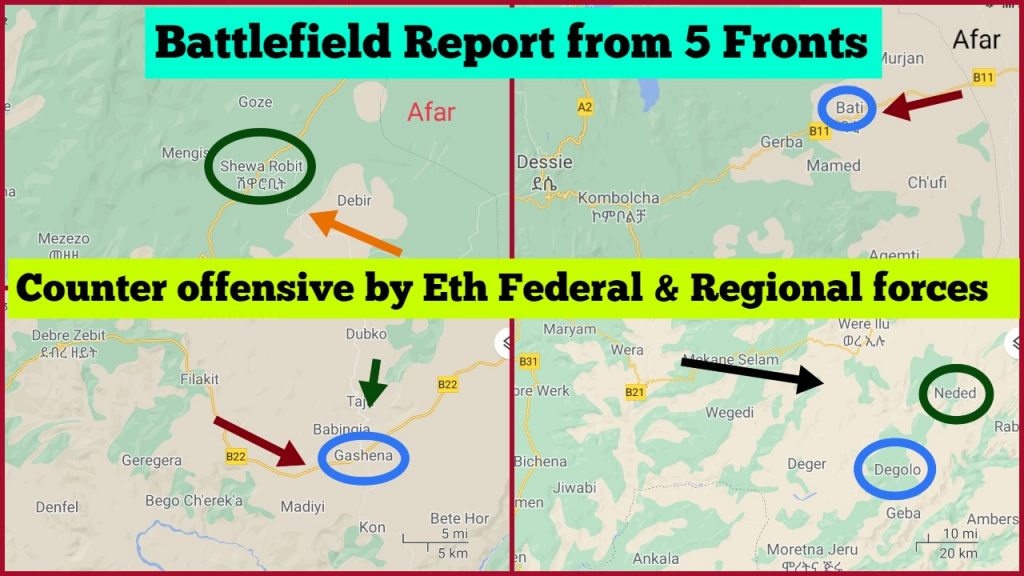 Ethiopian National Defence Forces, Afar Regional Forces, and Afar militias are advancing from the Afar region towards Bati and Shewa Robit towns. Though both towns are still under Tigray forces and OLA members heavy clashes are ongoing for the control of these two places.
From Gojjam, Amhara Regional Forces and Militias have launched a renewed push in the Eastern direction to push Tigray forces and OLA fighters back from North Shewa Amhara into the Oromia Special Zone of Amhara region.
In North Wollo, heavy clashes near and in Lalibela and Gashena are being reported. Both Lalibela and Gashena towns are strategically very important. Tigray Forces captured the two places more than 3 months ago.