Ethiopian air forces have conducted drones in the western part of the Oromia region. According to the reports received, the drone strikes targeted positions of an armed group called the Oromo Liberation Army (OLA) which has a significant presence in western Oromia.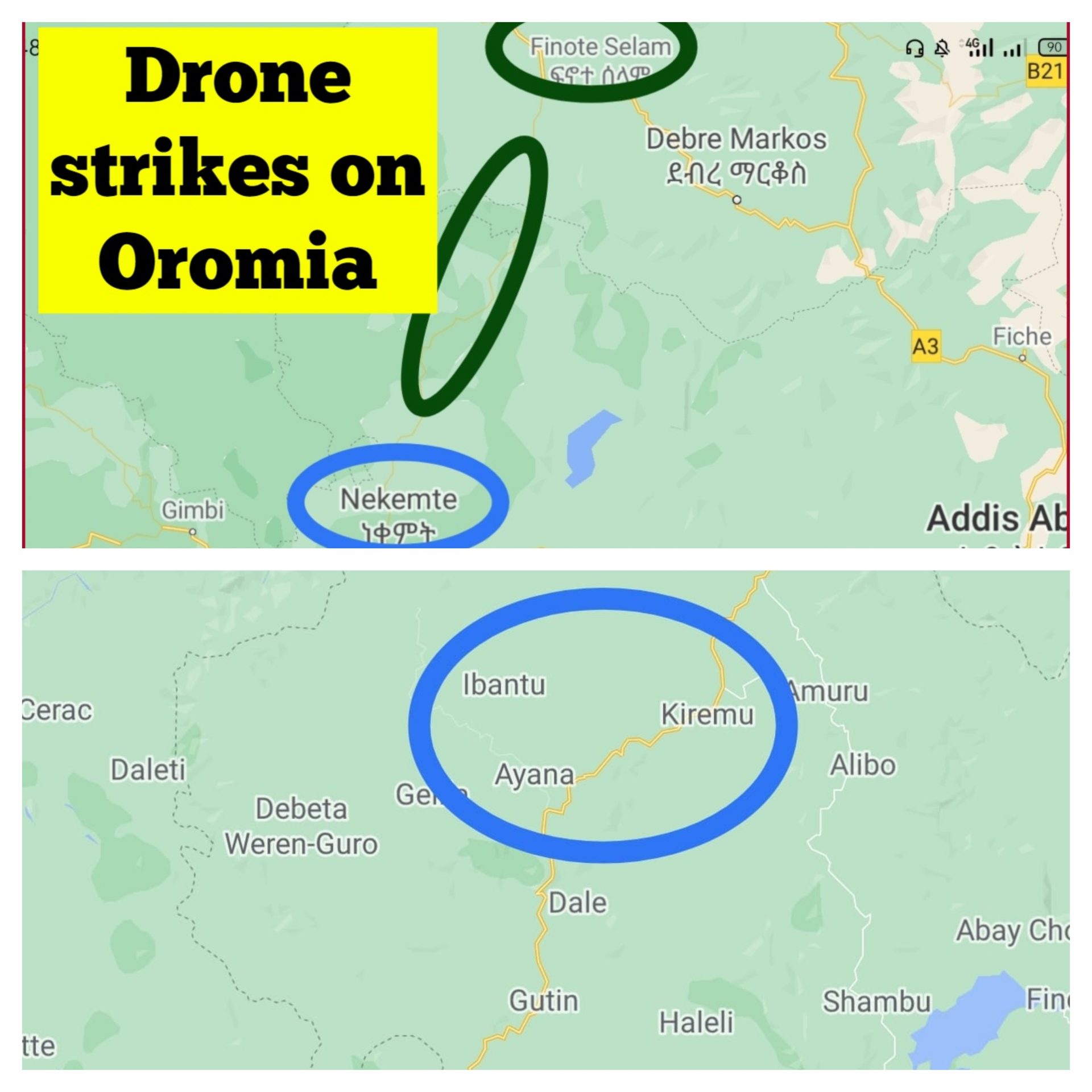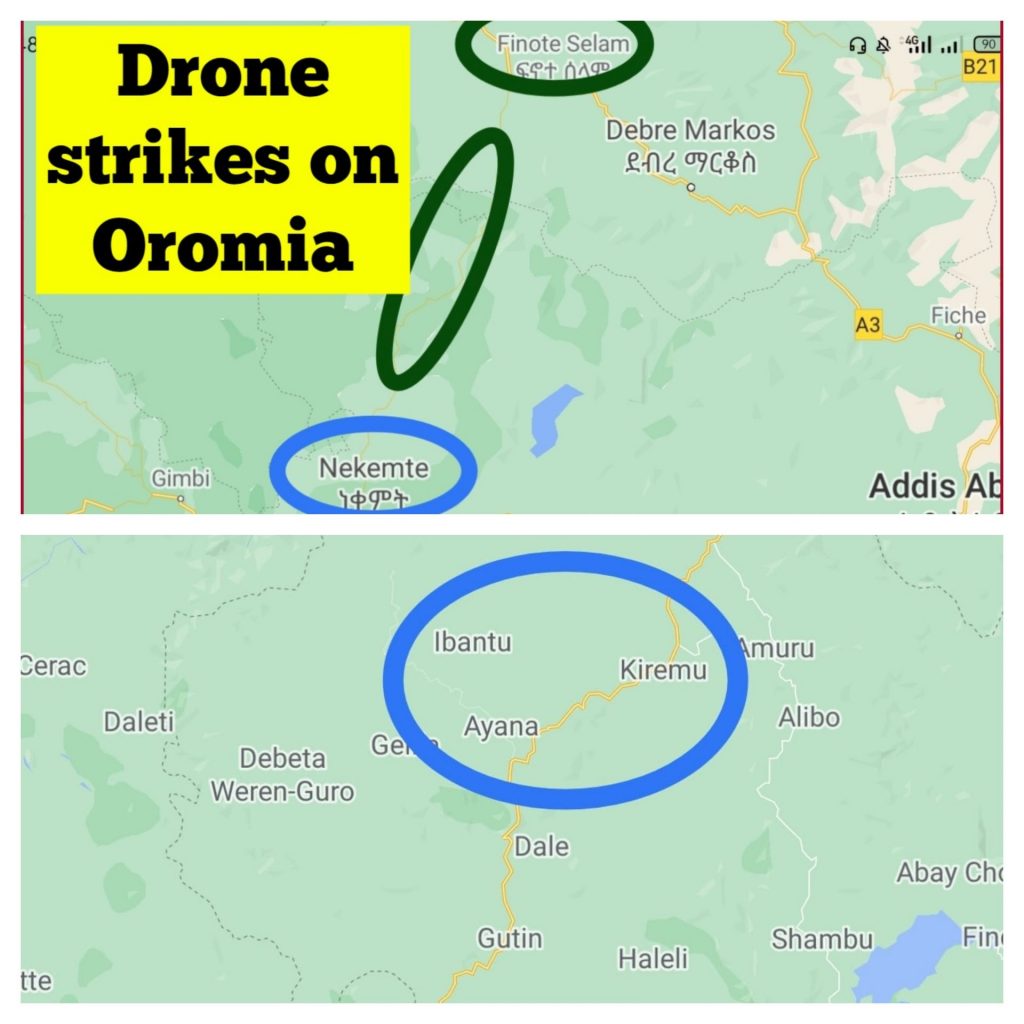 The drone strikes were conducted along the main road which links Nekemte town in Oromia with Finote Selam in the Amhara region. OLA has been trying to take control of this road. Reportedly OLA positions near Kiramu, Ebantu, and Ayana villages were hit along Nekemte-Finote Selam road. Secondly, Limmu town, situated to the west of Nekemte, was hit by the drone strikes.
Oromo Liberation Army and Tigray Defence Force struck a military alliance in May 2021. Since then OLA has intensified its activities in Western and Southern Oromia.
Ethiopian government has not issued any official statement in this regard so far.