Tigray Central Command and Ethiopian Prime Minister Abiy Ahmad today shared pictures about battlefield preparations. Tigray President Debretsion Gebremichael and Tigray military generals General Tsadkan Gebretensae & General Tadesse Werede Tesfay were seen today in a picture shared by TPLF spokesperson Getachew Reda.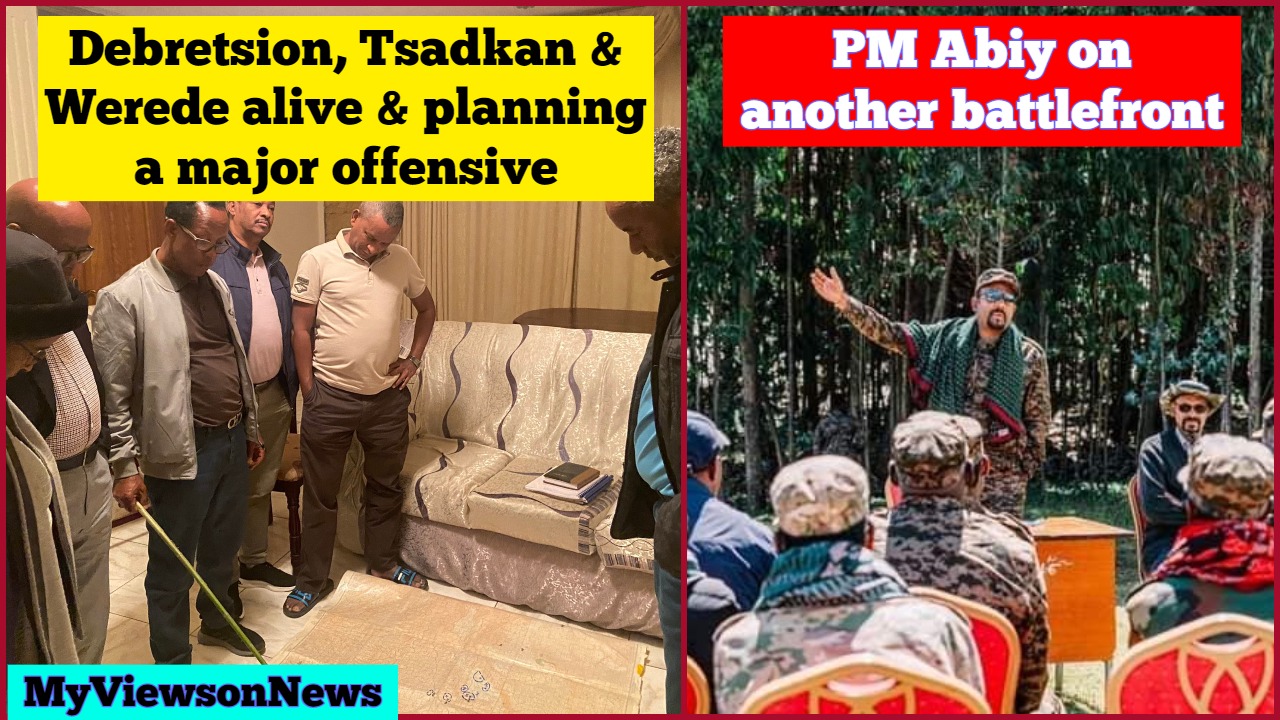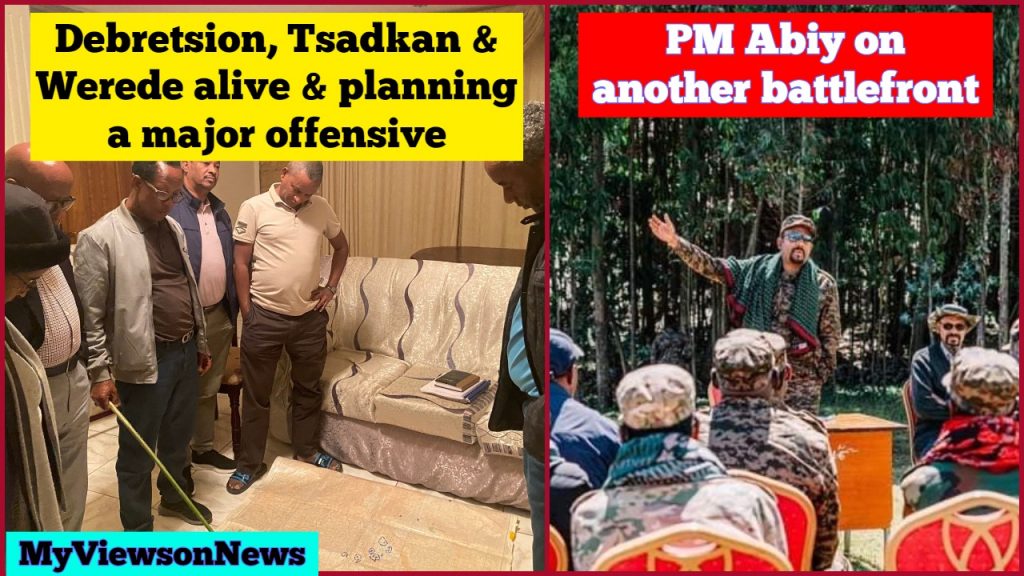 Rumors have been going around that Debretesion, General Tsadkan, and General Werede have been killed but according to the spokesperson of Tigray People's Liberation Front, Tigray Central Command is planning another phase of a strategic offensive as shown in the pictures.
Meanwhile, Ethiopian Prime Minister Abiy Ahmad, who appeared on a battlefront three days ago, made another appearance today. Ethiopian State Media today shared Prime Minister Abiy's pictures from another battlefront. It seems that he was somewhere in the Amhara region of Ethiopia.
Fighting is continuing between the Ethiopian army and Tigray forces without any respite. Both sides are claiming imminent victory.