Ethiopia: Six countries have issued a joint statement about the mass arrest of Tigrayans. Australia, Canada, Denmark, the US, the UK, and the Netherlands have released a joint statement condemning recent mass arrests of Tigrayans in Ethiopia.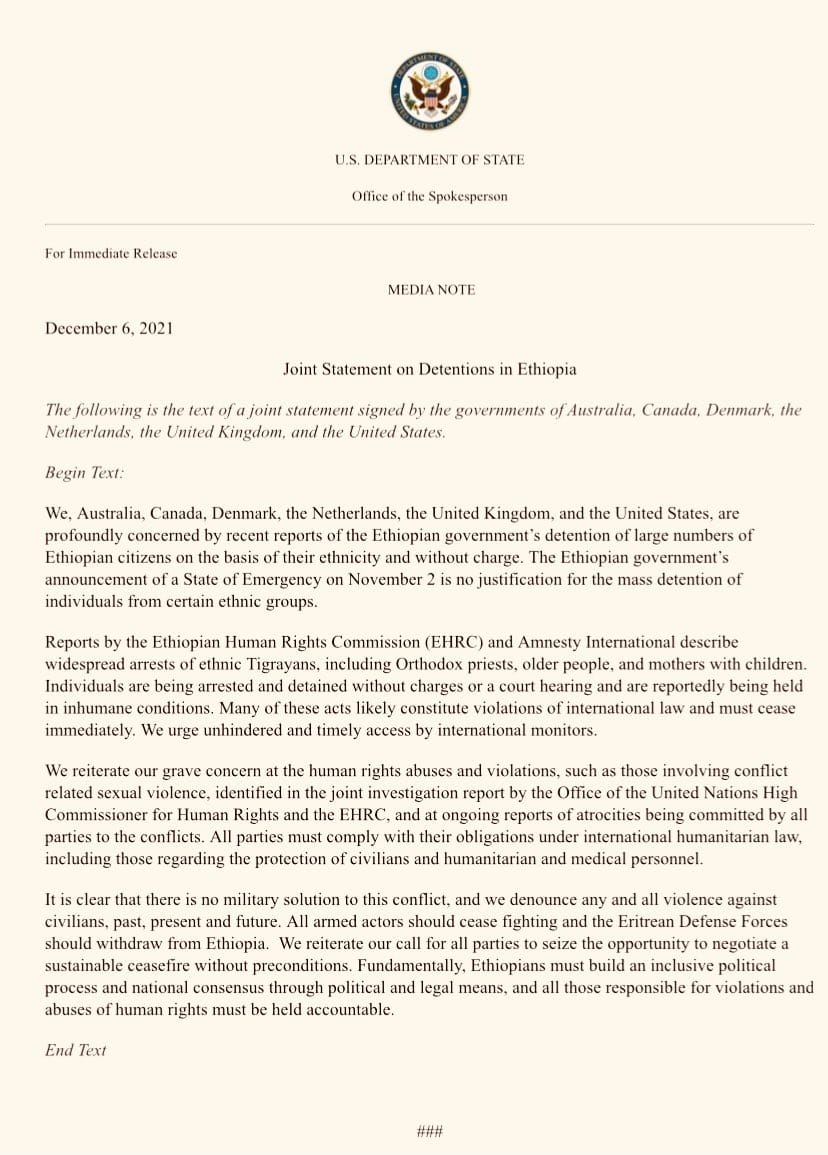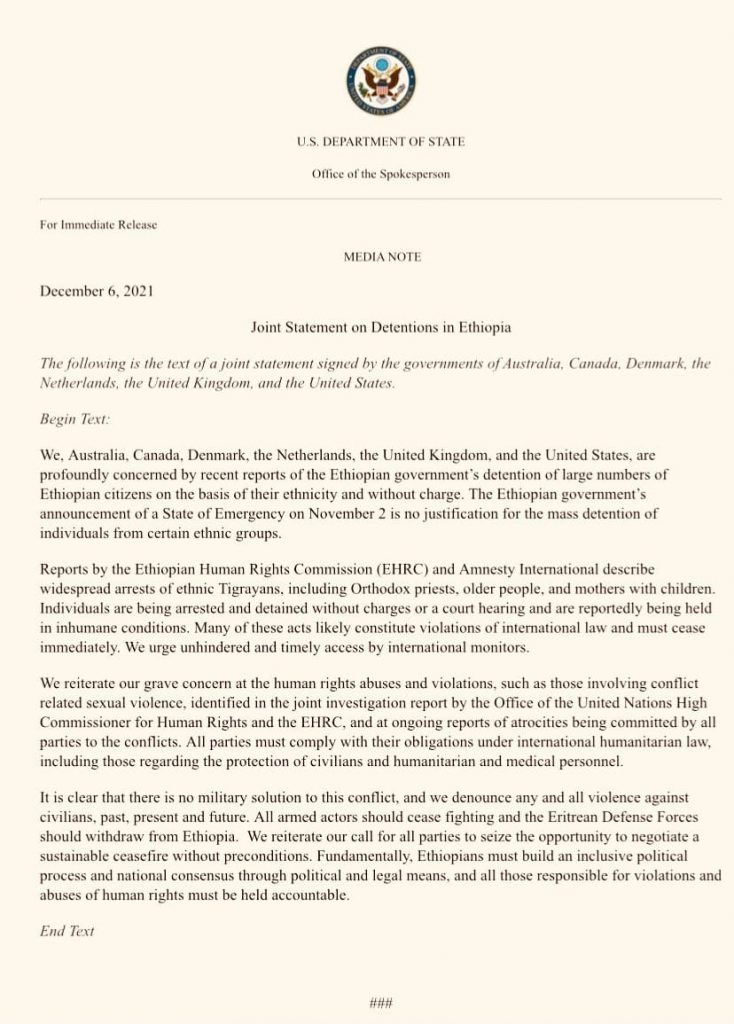 The statement says that the Ethiopian Human Rights Commission has also reported that a large number of Ethiopians, especially Tigrayans, have been arrested due to their ethnicity.
The six countries have demanded access for international monitors to arrest Tigrayans and they have called upon the Ethiopian government to cease further arrests of Tigrayans.
In the statement, warring factions have been urged to cease armed hostilities and start a political dialogue to find a peaceful solution to the ongoing Ethiopian conflict.