Ethiopian Prime Minister Abiy Ahmad has announced that from tomorrow he is going to join his forces to fight on the front line. In a message on his Twitter account, he said that he would lay down his life for Ethiopia.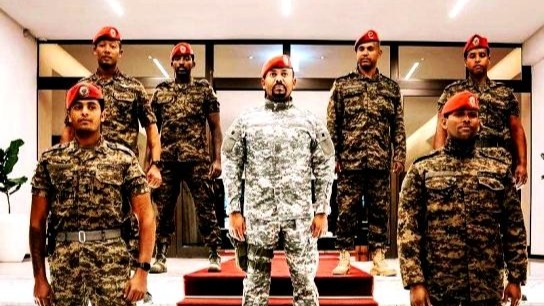 Prosperity Party, the ruling party in Ethiopia being led by Ethiopian PM Abiy, today held a meeting which was chaired by the PM himself along with Deputy Prime Minister Demeke Mekonen. After the conclusion of the meeting, Prosperity Party issued a statement saying that PM Abiy and other Prosperity Party leaders would join the forces to fight on the battlefield.
During the past few weeks, Ethiopian government forces and Regional forces have suffered several setbacks at the hands of Tigray regional forces and the Oromo Liberation Army, which have vowed to advance towards Ethiopian capital Addis Ababa to remove PM Abiy from power.
Within the past two weeks, African Union and the US have made intense diplomatic efforts to find a peaceful solution to the Ethiopian conflict. African Union mediator, Olusegun Obasanjo, and US envoy to the Horn of Africa, Jeffery Feltman, have held several meetings with parties to the conflict but to no avail.
Ethiopia Tigray conflict started in November 2020 and since then thousands have been killed on all sides. Tens of thousands of civilians have been displaced and millions are in dire need of humanitarian assistance.