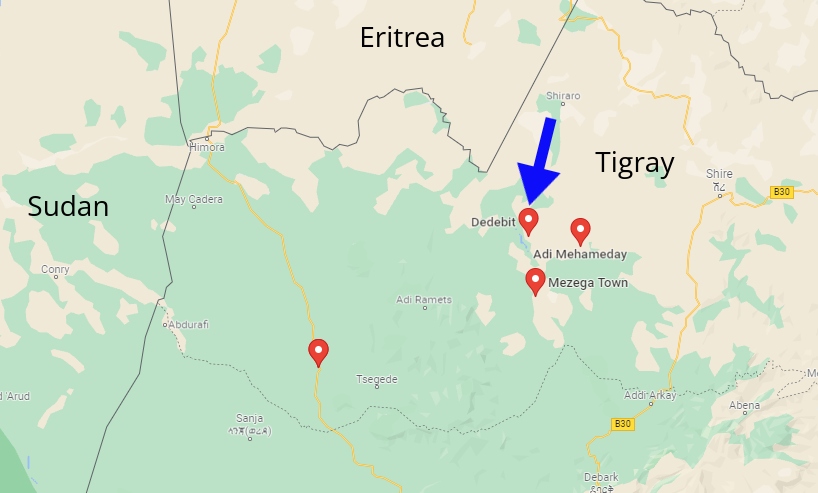 Ethiopia: Dozens have been killed and injured in an airstrike on northwestern Tigray. According to aid workers, the attack was carried out on the night between Friday and Saturday.
Reuters has quoted some aid workers saying that a school in Dedebit town of Tigray was hit and the number of people killed in the attack is more than 50 while scores are wounded.
The Ethiopian government has not issued any statement in this regard so far. In previous cases of drone strikes and airstrikes on Tigray, the Ethiopian government did not release any statements to clarify the target of the strikes.
Tigray-backed news sources claim that the school which was hit by the airstrike housed hundreds of Internally Displaced People (IDPs); the IDPs were allegedly pushed by Amhara regional forces from western Tigray towards northern western Tigray. Tigray and Amhara regional forces are fighting for the control of disputed western Tigray.
Interestingly the air attack happened a few hours after Ethiopian Prime Minister Abiy granted amnesty to some Oromo politicians and several top leaders of Tigray People's Liberation Front (TPLF), who have been in prison for more than a year. The move was being hailed as a positive gesture towards the peaceful resolution of the year-long Ethiopia-Tigray armed confrontation.
Ethiopian Federal Forces and Tigray Regional Forces have been fighting a deadly civil war since November 2020 which has cost tens of thousands of lives on both sides.