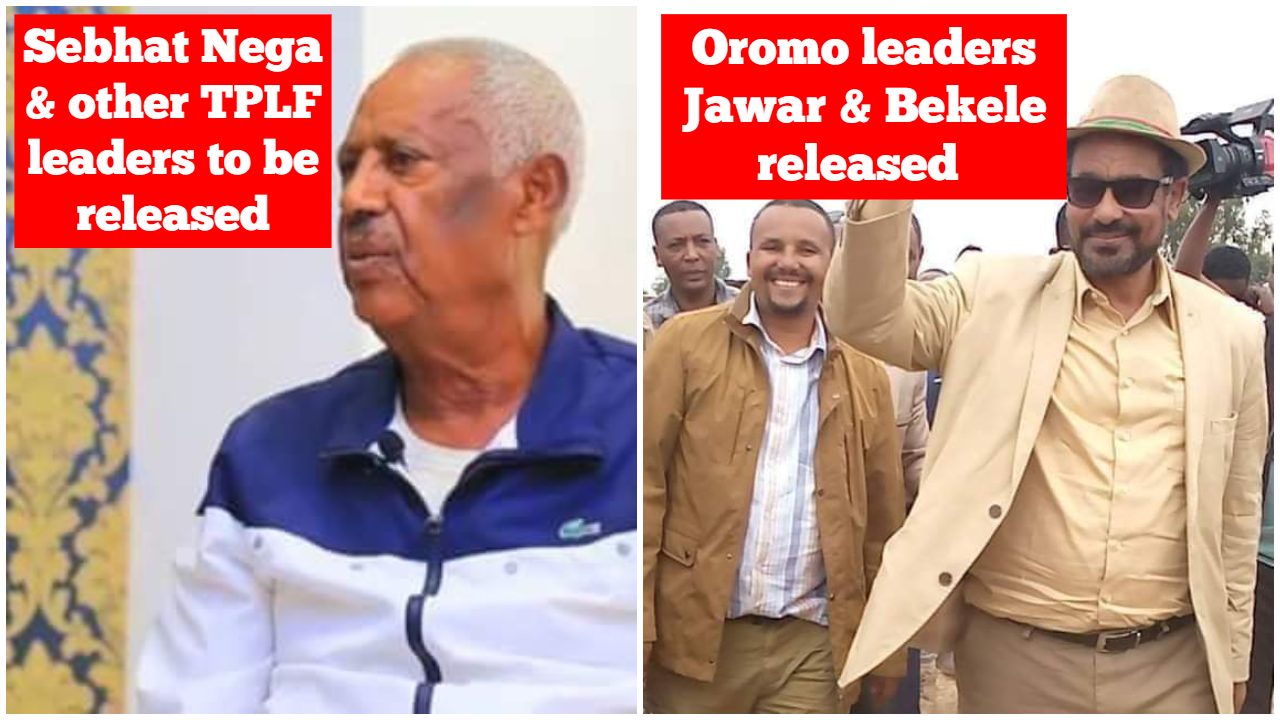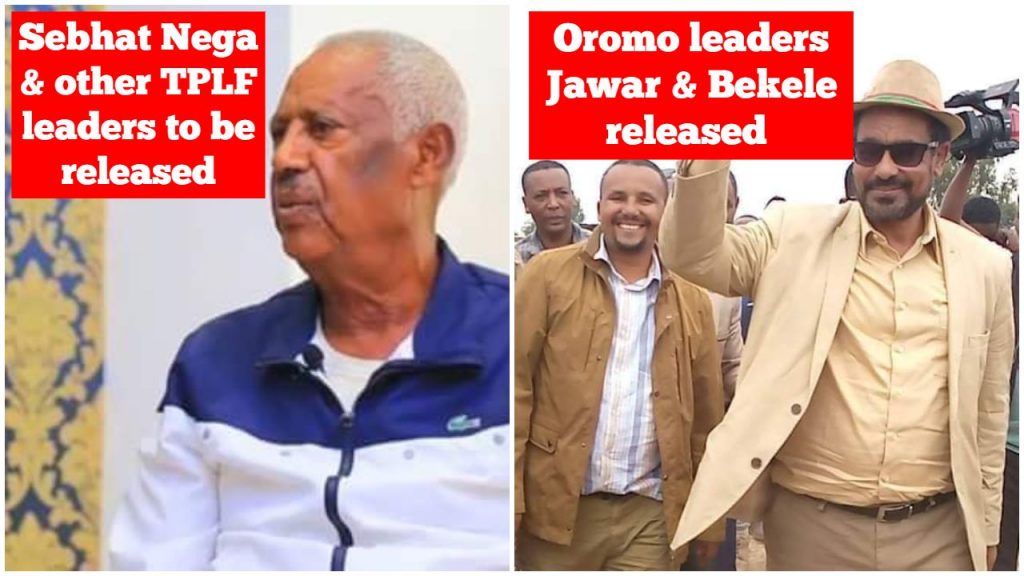 Ethiopia has announced the release of some top imprisoned leaders from the Tigray and Oromia regions. According to Ethiopian state media, top leaders of Tigray People's Liberation Front (TPLF) including Sebhat Nega, Kidusan Nega, Abay Weldu, Mulu Gebregzihaber, Abadi Zemu, and Kiros Hagos have been granted amnesty. The TPLF leaders were arrested by Ethiopian security forces after the start of the Ethiopia Tigray war in November 2020 and they were charged with masterminding an attack on the Ethiopian army's Northern Command bases in the Tigray region on November 3, 2020.
Some top Oromo and other politicians, who have been in prison for more than a year, have also been released. The politicians include Jawar Mohammed, Bekele Gerba, two prominent politicians of Oromo Federalist Congress (OFC), and Eskinder Nega, the head of Balderas party.
Ethiopia is celebrating Christmas today. The release of these Oromo and Tigray leaders could prove to be a breakthrough in the resolution of ongoing Ethiopian conflicts especially Ethiopia-Tigary armed confrontation which has cost tens of thousands of lives in the last 1 year or so.
International Community has been urging the Ethiopian government to release political prisoners and start an inclusive political dialogue. Last week, the Ethiopian House of Representatives approved a draft proclamation for the establishment of the National Dialogue Commission.