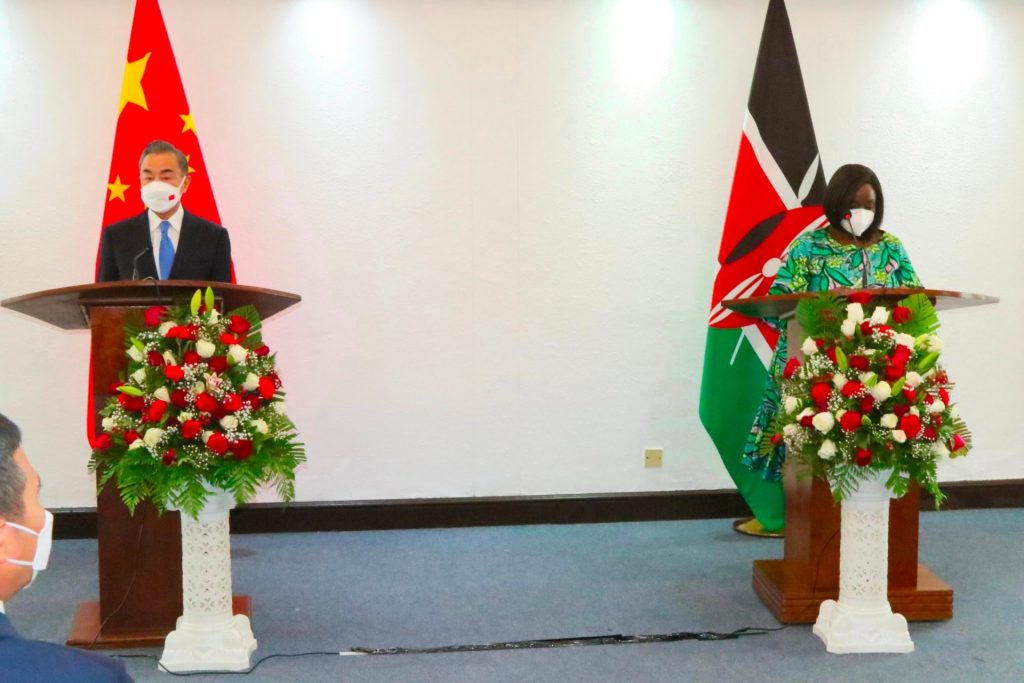 China intends to appoint a special representative for the Horn of Africa. Chinese Foreign Minister, Wang Yi, who is touring Africa, made this announcement in Kenya today.
Chinese Special representative would be the 4th one in this region. In April, the US appointed Jeffery Feltman as Special Envoy for the Horn of Africa. France followed suit with the appointment of Frederic Clavier as French envoy for the region. Then Olusugen Obasanjo, former Nigerian President, was designated as African Union's special representative for the Horn.
US representative Jeffery Feltman is due to step down at the end of this month. He is under pressure for poor performance. Frederic Clavier has not been seen at all in the region. Olusegun Obasanjo has been trying hard to mediate Ethiopia's deadly Tigray conflict. He has visited Ethiopia, Kenya, Sudan, and the US in connection with his mediation efforts. But so far he has remained largely unsuccessful.
China, with its economic investments in Ethiopia, Kenya, South Sudan, etc, and with its military presence in Djibouti is a key player in this turbulent region where armed and political conflicts are raging.