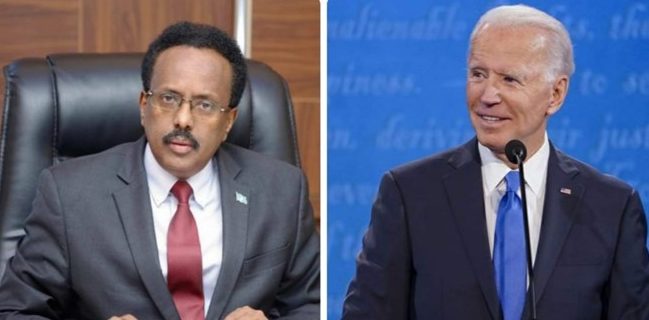 US says it is ready to take against electoral process spoilers in Somalia. In a statement issued by the US Assistant Secretary of State Africa Bureau, it has been urged that all stakeholders must abide by February 25 deadline to complete the electoral process.
At the end of last month, tensions escalated between Somali President Abdullahi Farmajo and Prime Minister Mohammed Hussein Roble. The President suspended the Prime Minister while the Prime Minister told the President to leave Villa Somalia.
After backing from US and some western countries, last week Prime Minister Roble chaired a meeting of the National Consultative Council (NCC) with Regional Presidents as participants. PM Roble met with opposition Presidential candidates too. After lengthy consultations, it was agreed that the electoral process for the next Somali Presidential Election will be completed by February 25.
US is now warning the political players in Somalia that the Somali Presidential elections have already been delayed for a year and it will take action if anyone tried to obstruct the electoral process which is now due to be completed by February 25.
The constitutional term of the Somali parliament expired at the end of 2020. At the start of last year, the Somali President's terms also ended. But due to political disagreements between Federal and Regional Governments, the election could not be held on time.