Ethiopia: US Secretary of State, Antony Blinken, has contacted Kenyan President Uhuru Kenyatta by phone. According to a statement released by US State Department, Blinken called for immediate start of talks and unfettered humanitarian access to resolve the ongoing crisis in Ethiopia.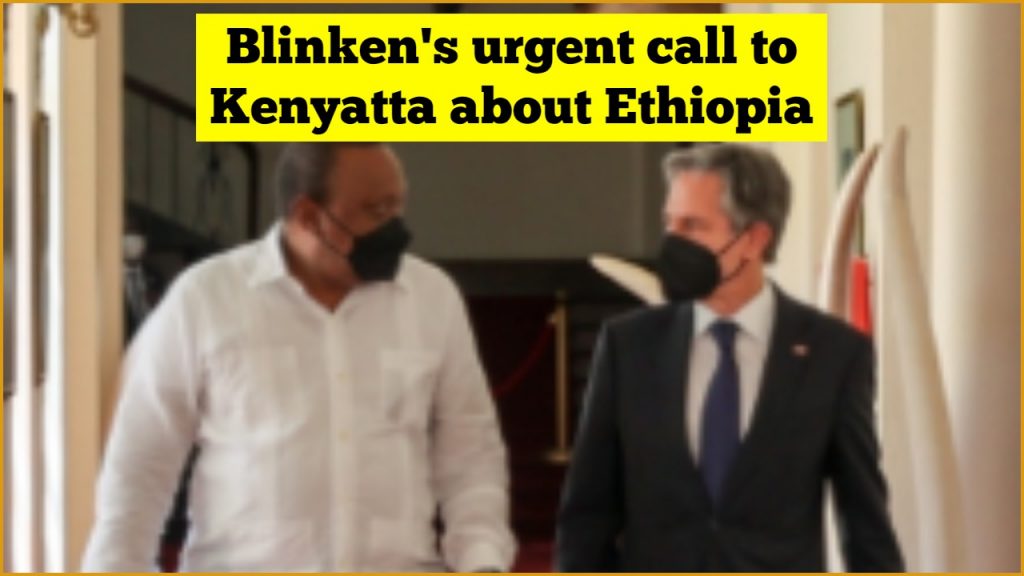 More than a week ago, Antony Blinken visited Kenya and 2 other African countries. Ethiopian conflict was at the top of his agenda during the visit. This telephonic contact between Blinken and Kenyatta had one point agenda i.e. Ethiopian conflict.
The US has been encouraging Kenya to play a proactive role in the resolution of the Ethiopia Tigray conflict which started more than a year ago in November 2020.
Kenyan President has visited Ethiopia in recent weeks when he met with Ethiopian PM Abiy Ahmad and President Sahle-work Zewde. While diplomatic efforts are underway with no tangible results, fighting has intensified between Tigray People Liberation Front (TPLF) and Ethiopian government forces on several fronts in the Amhara region of Ethiopia.