Oromia: Anti-government sentiment is on the rise in Ethiopia's largest region i.e. Oromia. Prosperity Party, led by the Ethiopian Prime Minister is in power on the Federal level and in the Oromia region. Shimelis Abdisa is serving his 2nd consecutive term as the President of the region.
During funeral gatherings of Oromo singer Nuho Gabana held 2 days ago, the anti-government sentiment was on display in Oromia. In two incidents people showed their anger against Shimelis Abdisa's regional government.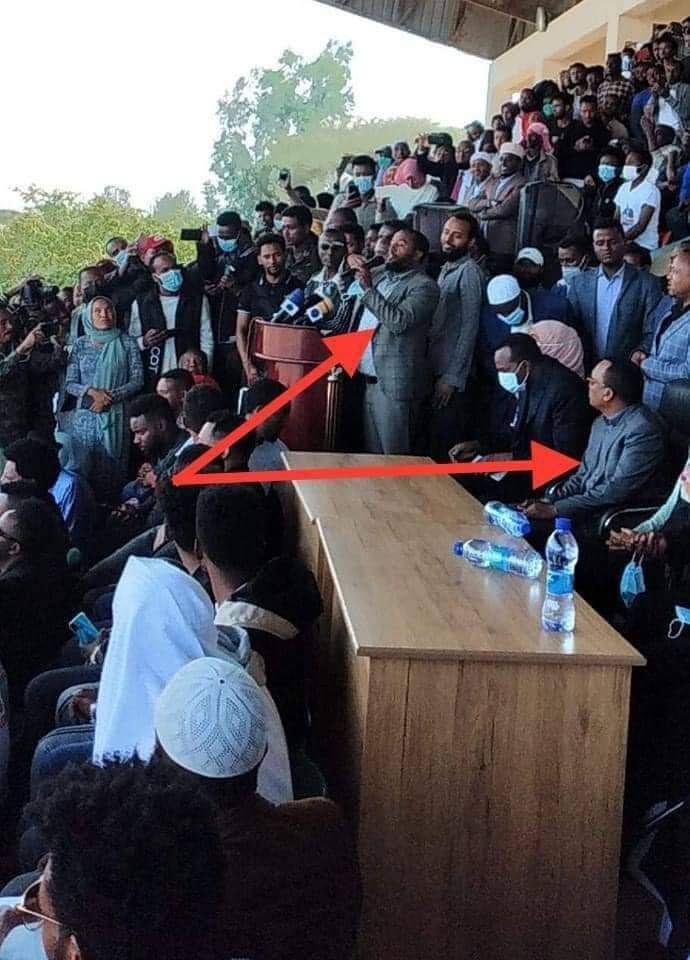 In a gathering organized to remember Nuho Gabana, angry youth stopped Oromia Prosperity Party and Oromia regional government officials from speaking. Prosperity Party leader Alemu Sime and Oromia Region's Vice President Awalu Abdi participated in the gathering. But angry Qeerroos shouted at them and stopped them from delivering a speech.
Some video clips from Nuho Gabana's funeral gathering show Oromo youth chanting slogans against Oromia Regional Government and Prosperity Party.
Oromia is the largest region of Ethiopia, in terms of population and area. Two major political parties of the region Oromo Federalist Congress (OFC) and Oromo Liberation Front (OLF) boycotted last year's General Election which led to PM Abiy's Prosperity Party securing a landslide victory across Ethiopia.
The two Oromia-based parties boycotted last year's election because their leadership was in prison. But at the start of this month, the Ethiopian government released several top Oromo politicians. Jawar Mohammed, Bekele Gerba, Dejene Tafa, the main leaders of the Oromo Federalist Congress (OFC) were released from prison on January 7.
The released Oromo leaders are calling for negotiations to resolve ongoing conflicts in Ethiopia. But the release of Oromo popular politicians especially Jawar Mohammed could stimulate Oromo youth (Qerroos) who toppled EPRDF's three-decade-long government in Ethiopia in 2018.
So far released Oromo leaders have not announced the start of any political movement against Ethiopian Federal or Oromia regional governments. Will these politicians try to cash in on existing anti-government sentiment in Oromia?
Ethiopian government says it has released the politicians for the upcoming National Dialogue. In a statement, PM Abiy Ahmad warned the newly released politicians. He said that charges dropped against them could be reinstated if they did not make use of the opportunity of their release.