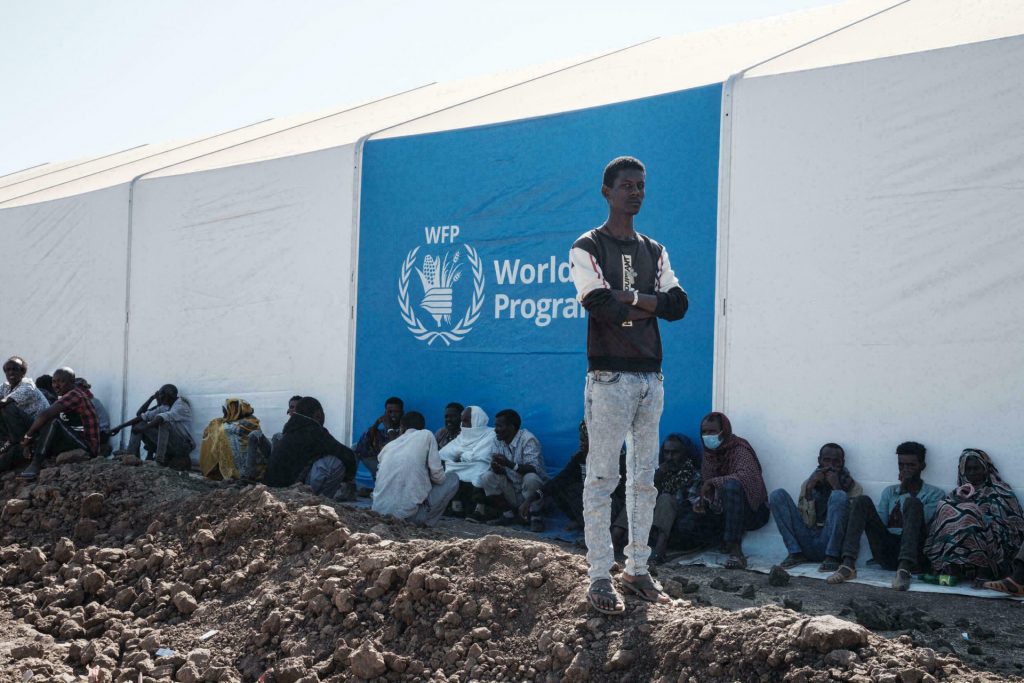 Ethiopia has agreed to ease some restrictions on aid agencies operating in Tigray. Reportedly Ethiopian government has pledged to ease 5 restrictions.
UN and other aid agencies, working in Tigray, have been complaining in recent days that they are about to stop their operations in Tigray due to a shortage of basic necessities.
Since the start of the Tigray conflict in November 2020, Ethiopian government's relations with aid partners working in Tigray have been very strained. The government has, on more than one occasion, accused the WHO, World Food Program, and other aid agencies of backing Tigray People's Liberation Front.
Two days ago, the UN warned that all its aid operations in Tigray were close to grinding to a halt. The UN and other aid agencies said that they had no fuel, cash, and food to work with.
Reportedly Ethiopia is going to ease five restrictions for humanitarian organizations working in Tigray. Firstly aid agencies will be provided with fuel. Fuel supplies to Tigray have been blocked for several months. Secondly, aid agencies will be allowed to transport cash to Tigray for their work.
Thirdly the number of United Nations Humanitarian Air Service (UNHAS) flights to Tigray will be increased from 2-3 per week. UNHAS flights transport the staff of aid agencies.
Fourthly restrictions on communication equipment will be relaxed. And fifthly aid supplies will be resumed to Tigray. Reportedly some aid trucks are on their way to Tigray from Semera Afar.
It remains to be seen if the Ethiopian government will honor its pledges or not. While fighting is going on on the Tigray-Afar border, how will aid trucks enter Tigray? Afar-Tigray route is the only available route for delivery of aid to Tigray.
According to recent estimates by aid agencies, Tigray is in need of 100 aid trucks per day. Will Ethiopia allow this much aid into Tigray? Can any aid trucks safely travel through Afar? Due to ongoing fighting on the Tigray-Afar border, revenge attacks on aid trucks in Afar cannot be ruled out.