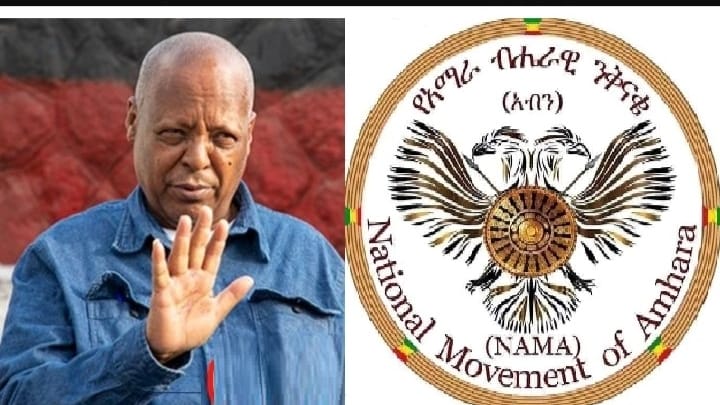 An Amhara region political party has issued a statement about ongoing border tension between the Oromia and Amhara regions of Ethiopia. The party, National Movement of Amhara (NAMA), is based in the Amhara region of Ethiopia.
NAMA ran against the ruling Prosperity Party in last year's general election. But after the election, it joined the government. NAMA's statement has come a day after Oromia region-based political party Oromo Federalist Congress (OFC) released a party statement.
OFC in its statement had accused Amhara government-backed armed groups of carrying out attacks against civilians in Wellega, Huru Gudurru, North Shewa, West Shewa, and East Shewa zones of the Oromia region. Read more..
NAMA has rejected OFC's allegation. It says that OFC is trying to create internal unity in Oromia by scapegoating Amhara forces. Oromo Federalist Congress is making an attempt to create a common enemy in the form of the Amhara region, remarks NAMA.
Civilians in Oromia, Sidama, SNNPR, and Benishangul Gumuz regions are being attacked by Shene, claims NAMA. Shene is the term used for Oromia region-based armed group Oromo Liberation Army OLA.
Ethiopian federal and regional forces last week launched a military operation against the armed group. But OFC in its statement opposed the operation, urging the government to start talks with Oromo Liberation Army.
Amhara region-based armed groups and political parties have long been accused OLA of being involved in the killings & displacement of Amhara ethnic group members in the Oromia region.
While OLA denies attacks against civilians, militias and forces from the two regions have lately been involved in border clashes.
Dozens of members of security forces and civilians were killed on the Oromia-Amhara border in armed hostilities more than a week ago.
Statements from the Oromo Federalist Congress and the National Movement of Amharas indicate that ethnic and political tensions between the neighboring regions are rising.