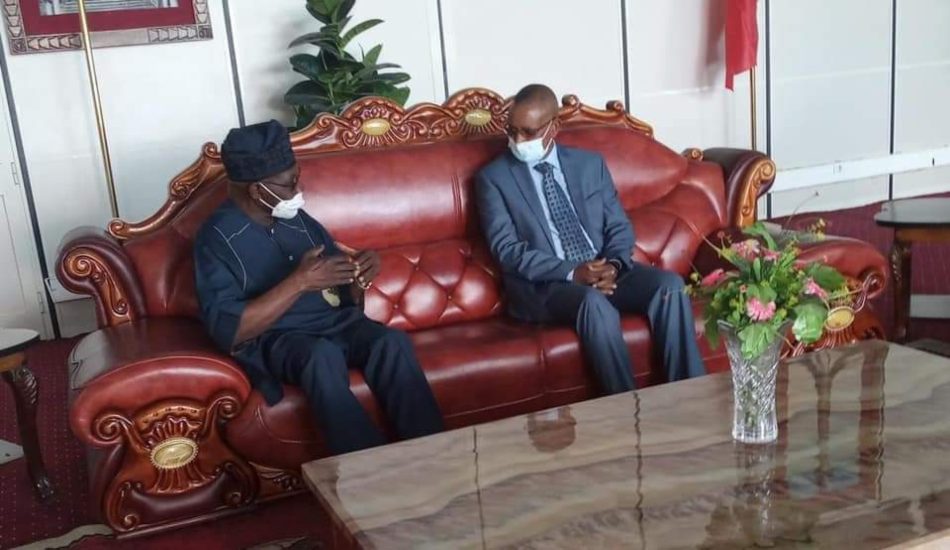 Ethiopia-Tigray war, which started in November 2020, has entered a new phase in which several regional and international players are trying to mediate this conflict. Since the start of the conflict, several players have tried to mediate with no results. Immediately after the war broke out in the 1st week of November 2020, Ugandan President Yoweri Museveni met with Ethiopian Deputy Prime Minister & Foreign Minister Demeke Mekonen in Uganda. He offered to mediate between the Ethiopian government and Tigray People's Liberation Front and called for the cessation of hostilities. Museveni's call for calm fell on deaf ears and the Ethiopian government pressed ahead with a military operation in Tigray.
Meanwhile South African President Cyril Ramaphosa, then working as President of the African Union, announced that AU had appointed three former presidents, Joachim Chissano former President of Mozambique, former President of Liberia Ellen Johnson Sirleaf, and former President of South Africa Kgalema Motlanth, as mediators to resolve Tigray conflict through negotiations. But Prime Minister Abiy Ahamd rejected African Union's mediation initiative.
In February and March 2021, Pekka Haavisto, Finnish Foreign Minister working as European Union's representative visited Ethiopia more than once. He met with Ethiopian Prime Minister Abiy Ahmad Ali and other top Ethiopian officials. He telephonically contacted Tigray President Debretsion Gebremichael as well. EU called for an immediate end to war but to no avail.
In April 2021, newly elected US President Joe Biden, appointed veteran diplomat Jeffery Feltman as Special US envoy to the Horn of Africa with the special task to find a political solution to the Ethiopia-Tigray war. He visited Ethiopia and vowed to find a peaceful solution to the Tigray conflict through engagement with African and Middle Eastern countries. Feltman visited United Arab Emirates, Turkey, and other Middle Eastern countries too. But Feltman could not make any progress. Instead in the coming months, fighting spread from Tigray into neighboring Amhara and Afar regions too.
At the start of August 2021, the then Sudanese Prime Minister, Abdullah Hamdok, serving as regional bloc IGAD's chair, showed his willingness to mediate the conflict. But Ethiopian government spokesperson, Billene Seyoum, in a press briefing outrightly rejected Sudanese mediation, accusing Sudan of being partial. Immediately after that, Salva Kiir, South Sudan President, offered his mediation services. He visited Addis Ababa and met with PM Abiy Ahmad. But his mediation could not go beyond statements. Ethiopian and Tigray governments did not openly accept Salva Kiir's mediation offer.
At the end of August 2021, African Union appointed former Nigerian President, Olusegun Obasanjo, as a mediator to resolve Horn of Africa conflicts especially the Tigray conflict. TPLF leaders immediately made Obasanjo's nomination controversial by saying that Obasajno, having monitored Ethiopian June 21 National Elections, had lost impartiality and neutrality. Despite TPLF's reservations against Obasanjo's nomination as the mediator, Obasanjo continued his efforts. He visited the US in September and held talks with US and Western officials to start his mediation effort.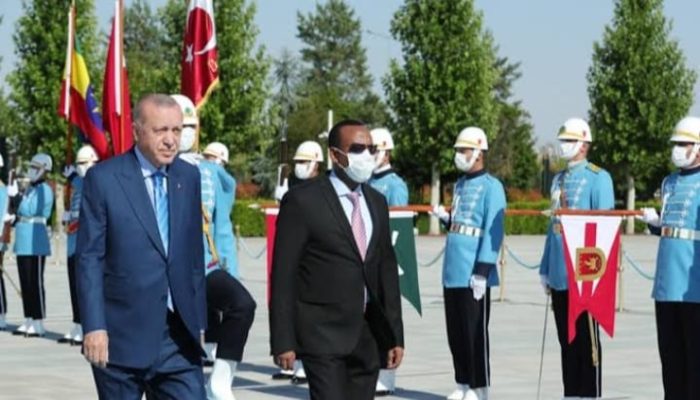 Ethiopian Prime Minister Abiy Ahmad visited Turkey in August 2021. He signed military cooperation agreements with Turkey during the visit. Turkish President, Recep Tayyip Erdoğan, in a statement, expressed Turkey's willingness to mediate the Ethiopia-Sudan border dispute and Ethiopian internal conflicts but practically Turkey did not engage any of the parties to Tigray conflict. Turkish Foreign Ministry again issued a statement in November 2021 in which Turkey called for the cessation of hostilities in Ethiopia and offered its support to bring warring parties to the table. Immediately after that Tigray President Spokesperson, Getachew Reda accused Turkey of supplying the Ethiopian government with high-quality drone cameras and questioned the Turkish offer of mediation.
In November 2021, after statements from the UN, EU & US backing Obasanjo as a mediator, TPLF changed its position on Obasanjo's mediation. In the 1st week of November, Obasanjo visited Tigray's capital Mekelle city, and held talks with Tigray President Debretsion Gebremichael. After the meeting, Tigray President Spokesperson, Getachew Reda, in a statement said that meeting with Obasanjo was " fruitful and good". Olusegun Obasanjo's mediation efforts are still underway. He says that chances of the success of mediation are very slim and the window of opportunity is closing fast.