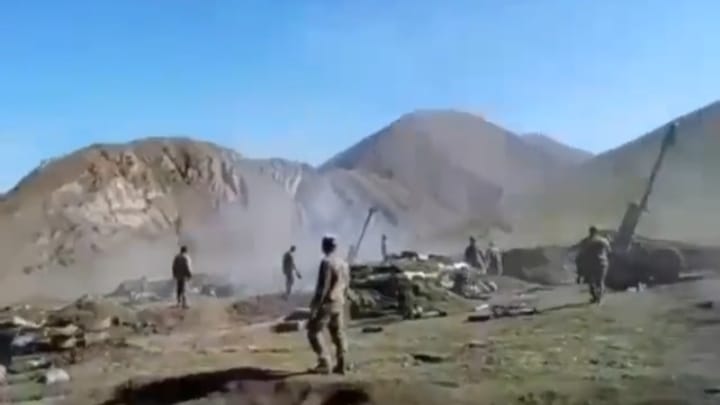 Heavy clashes are being reported between Azerbaijani and Armenian forces in the Syunik province of Armenia. According to the Armenian Ministry of Defence, 15 Armenian soldiers were killed in today's clashes and 12 captured by Azerbaijani forces.
Azerbaijan & Armenia fought a 44-day long war last year. On 10th November 2020, Russia mediated a peace agreement between Azerbaijan and Armenia. According to the agreement, Armenia was to provide a transport link to Azerbaijan between mainland Azerbaijan and its exclave Nakhchivan. Despite talks, Azerbaijan has not gained access to its exclave Nakhchiwan through Armenia.
Both sides are using artillery, armor, and other types of weapons in today's fighting. Russia is trying to mediate the ongoing conflict between its neighboring countries.